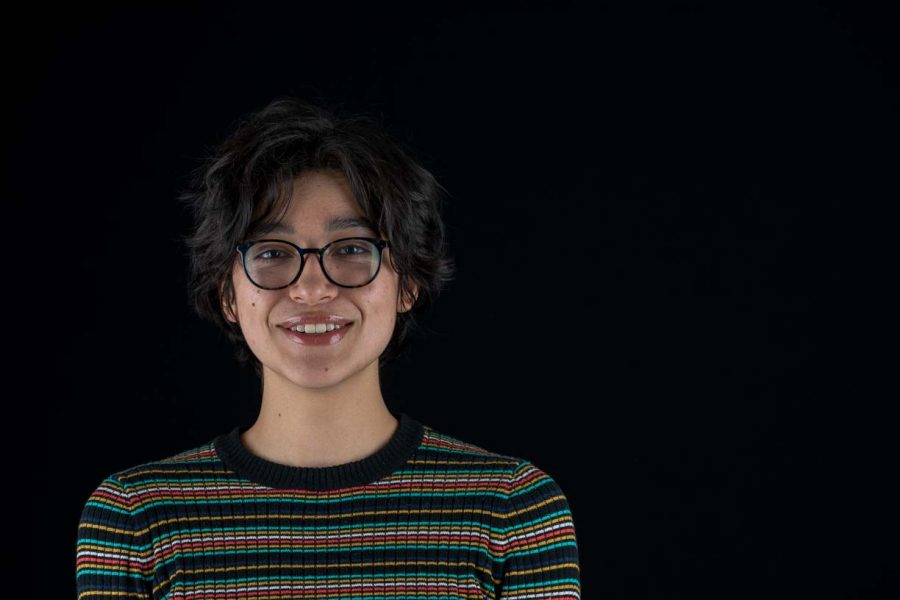 Editor-In-Chief
Hello, my name is Isabel Rockwood. I am the youngest of three. My mother is from El Salvador and my dad is from New York.
I'm the editor-in-chief for The Advocate. I try to make the workflow consistent and frequent. My goal is to make The Advocate a prominent source of news in the area and to build the potential for those who contribute to its overall success.
Afterward, I'll continue pursuing journalism and hopefully be able to expand to other forms of media.
Isabel Rockwood, Editor-in-Chief
Mar 02, 2019

The Counseling Building: What happened?

(Story)

Nov 16, 2018

Podcast: The Closet

(Story)

Nov 12, 2018

How to pull an effective all-nighter

(Story)

Sep 17, 2018

Rockville campus prepares for Hurricane Florence

(Story)

Sep 05, 2018

Saturn's retrograde and how it affects you

(Story)

Aug 30, 2018

Welcome Back!—From the Editor

(Story)

Feb 02, 2018

The Volunteer Fair in Spring '18

(Story)

Dec 04, 2017

Humanities Building Closed 12/4

(Story)

Nov 29, 2017

Humanities Entrances Now Open

(Story)

Nov 10, 2017

A Frank Conversation with a White Nationalist at the Universities at Shady Grove

(Story)

Nov 01, 2017

Artist in residence Gallery Opening: Alice Gadzinski

(Story)

Oct 19, 2017

Your shuttle bus has arrived

(Story)

Oct 13, 2017

What Chimamanda Ngozi Adichie Does

(Story)

Sep 26, 2017

Updated Alert System at MC

(Story)

Sep 18, 2017
Aug 29, 2017

Student ID Process Now in Mannakee Building

(Story)

Apr 19, 2017
Apr 18, 2017

Free Condoms For Students

(Story/Media)

Apr 03, 2017
Mar 29, 2017

What is Going to Happen While Venus is in Retrograde?

(Story)

Mar 22, 2017

Achieving the Promise Academy Program at MC

(Story)

Feb 14, 2017

False Fire Alarm on Campus

(Story)

Feb 07, 2017

Student Vlogs at MC

(Story)

Jan 23, 2017

Bad Weather and Delayed Openings at MC Protocol

(Story)

Oct 26, 2016

Fear and Hope in Strange Political Waters

(Story)

Oct 12, 2016

Best Buddies at MC

(Story)

Sep 13, 2016

The Revolutionary Backpack that Could Save Your Life

(Story)

Mar 19, 2016

Women,Gender Studies Scholarship Silent Auction

(Story)