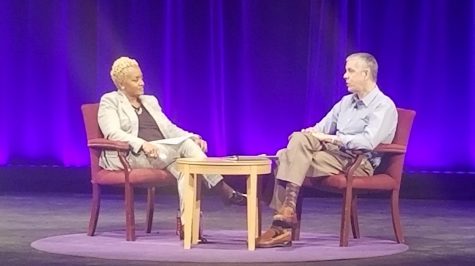 Aaron Kershaw, Staff Writer
March 19, 2019
Former U.S. Secretary of Education Arne Duncan challenged "massive inequalities" he claims to exist within American societies in front of community members, students...
Rockville - Manna Food Smart Sacks Delivery Drivers

March 21, 2019

Manna Food Smart Sacks needs a volunteer WITH A CAR each week to deliver food to Beall Elementary School.Preferred delivery time is Thursdays between 9am-2pm.Do you have your own car? Are you willing to volunteer 1 hour/week to help feed 42 hungry families? If you're interested, sign up and you'll be contacted for a brief phone […]

MC Lifesavers meeting

March 21, 2019

Join the MC Lifesavers on our weekly team meetings to help plan health and wellness related activities such as: - Bone Marrow Registry Drives- Blood Drives- Disaster Relief Efforts like Missing Maps- Emergency Preparedness Trainings The goal of these events is to promote good health, wellness, and public safety.