Five Hip Hop Albums that Helped Shape 2021
2021 was a big year for music as many artists returned to the industry after things were put on pause the year before. A lot of artists had to put their work on hold in 2020 due to the restrictions of the pandemic and are now being given the opportunity again to go on tour, have an album rollout, do promotions, etc. With 2021 being a comeback from 2020, a lot of artists did not hold back when it was time to release their music. We saw a lot of big moments such as the iconic Versuz battle being taken to stadiums, Grammys properly awarding artists of color, and boosts in music sales. Artists were celebrated more in 2021, and these five albums and artists got the most praise for their exceptional work.
Here are five albums that helped shape 2021:
1. Vince Staples by Vince Staples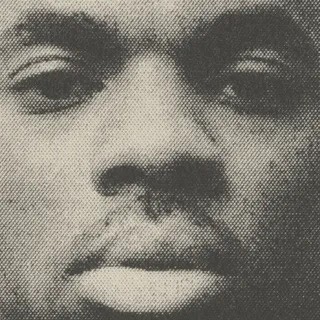 Vince Staples' self-titling this album perfectly explains the direction and overall meaning of the album. Vince wanted this album to explore another side of him that people are already familiar with but through a different perspective. Vince is in a new place in his life and wanted the album to showcase how he now reflects on the past. Vince partners with producer Kenny Beats to create the 10 tracks that are included on the album. Throughout the album, we go through how Vince grew up in Long Beach, California, his past romantic relationships, and his overall growth as a man.  Vince allowed us into his life through an album that has been widely accepted and critically acclaimed.
2. Call me if you get Lost by Tyler the Creator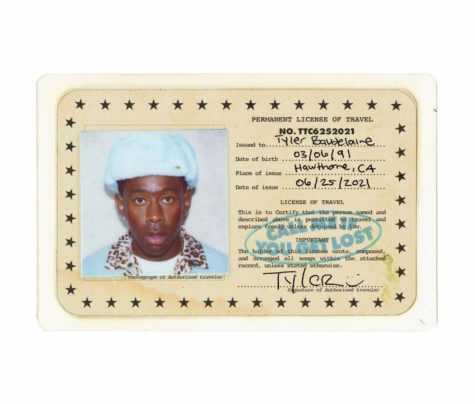 With the success that Tyler has had leading up to this release, he had every right to show off on this album. His previous album IGOR saw important moments such as winning a Grammy, a world tour, and many other accolades. He made no exceptions in his goal of topping those accomplishments with this next project. The narration by hip hop producer DJ Drama elevates the importance of this album as Drama is constantly telling Tyler and the listeners how he gets things done. The way Tyler was able to impress the listeners by his subject matter of newfound fame but still keeping the same creative Tyler elements we know and love called for a great album. Tyler was able to showcase how he essentially became a superstar overnight after constantly being swept under the rug by an industry that doesn't understand him. Now that he is on a higher plateau in life, he truly means call me if you get lost. He traveled the world, won numerous awards, opened new businesses, and does not want to be bothered unless you are lost.
3. Kings Disease 2 by Nas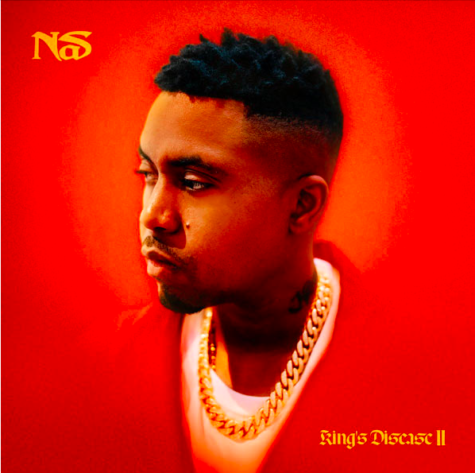 Nas drops the sequel to his Grammy award-winning album Kings Disease and continues to prove that he is one of the best to ever do it. With his newfound partner in crime music producer Hit-Boy, their amazing dynamic is prevalent all over the album. Nas' ability to rap over the new hip hop beats with the same flow from his early days makes this new album appeal to the new generation of rap fans but still, entertain his day one fans. Nas's ability to tell detailed stories with his recognizable but unique sultry voice and different rhymes schemes left for unforgettable moments throughout the album. One of the stand out tracks includes Nas detailing his fallout with the late rapper Tupac on "Death Row East." He laid a lot of rumors to rest nearly 20 years later and detailed how they were supposed to meet to squash the beef.
      4. Melodic Blue by Baby Keem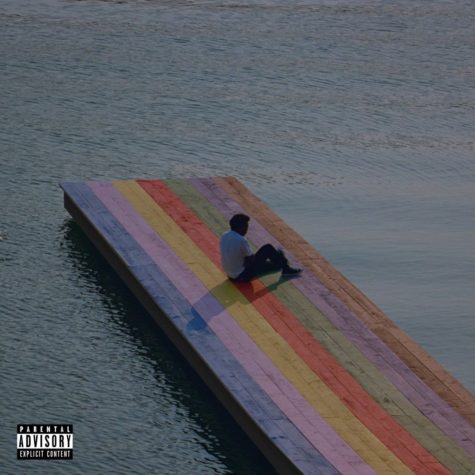 Melodic Blue is the perfect title for this project as Baby Keem recounts the most important events in his life in a melodic and infectious way. Throughout the project, Keem talks about his family, relationships, and life in general. Growing up, there was a lot of hardship in his life, and he was able to take these stories and make this album. The dynamic duo that is Kendrick Lamar and Baby Keem proved that they were not to be messed with when together. It was only right for Kendrick to be on this album about Keem's blue childhood as they are cousins. Their songs on this album generated many sounds and dances on tik tok leading up to the release of this album. Baby Keem was able to show more of how he was raised and how it influenced his music.
      5. Donda by Kanye West

Dedicated to his mother, Kanye West continues to prove that he is one of the best. With his newfound faith changing his choice of topic in songs, it didn't change how innovative his music continues to be. With the strong anticipation of the album, Kanye gathered all the hottest names in hip hop to be featured. It featured the likes of Playboi Carti, Lil Baby, Baby Keem, and many more. He hosted listening parties in cities such as Chicago and Atlanta. These listening parties generated great buzz online and led to great advertising for the album. Everyone was talking about Donda and how this might be Kanye's best album. With Kanye losing his mother in 2007, this album offers him some closure and ways to heal from her death by putting his all into the music. The dedication to his mother is why Kanye spent so long on perfecting this album. It was his goal to make a beautiful album that is worth being titled after his mother.
There were many albums that dropped in 2021, and the artists got to have their share of the spotlight. 2021 also allowed for many people to discover new artists and appreciate older artists more. These five albums embodied what the year did for hip hop. These artists had major come-ups and were the number one trending topics at the time of their respective releases. These artists were able to drop their albums and captivate the masses. With these five albums generating buzz, anticipation, sales, and accolades, they prove to be the top albums of 2021.