Brendan's Five Games to Watch This Weekend
Brendan Kapfer's guide for watching sports this weekend.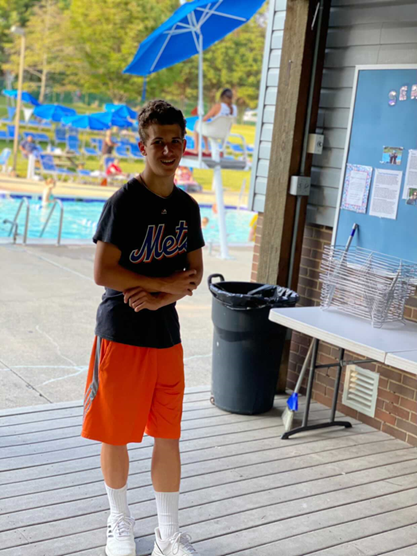 Many argue that right now looks like the best time of the year for sports. People think this because currently, College Football broadcasts its conference championship races, the NFL is in the middle of its season, the NHL and NBA seasons get underway, the World Series is wrapping up, the World Cup comes in two and a half weeks, the European soccer leagues continues mid-season, College Basketball comes back shortly.
This weekend makes no exception to the number of entertaining sports events occurring during this time of the year. The World Series will be finished, the two highest-ranked teams in college football will have played each other, two of the hottest teams in the NFL will have met, and two struggling teams in the Premier League will have seen each other for the first time, and there will be a better sense of who makes the College Football Playoff semi-finals come Monday morning. I recommend the following five games:
5.      Alabama Crimson Tide vs. Louisiana State Tigers (LSU) at 7:00 on ESPN

The last time these two teams met while both ranked was one of the greatest college football games ever played which was a 45-40 shootout in which LSU outlasted Alabama. Now, LSU does not have near as good a team as it did in 2019, but its team is no doubt good this year. They beat the only undefeated team in their conference two weeks ago in Ole Miss by twenty-five points. They have a quarterback in Jayden Daniels who has over 2,000 total yards gained in six games. Their run game amassed almost fifteen hundred yards coupled with a passing game that has over twenty-one hundred yards gives them one of the most balanced offenses in all of college football. LSU is ranked tenth and Alabama is ranked sixth in all of college football.
LSU will be meeting per the usual, a great Alabama team coming off a huge win against their decent division rival Mississippi State. The game between the two rivals was close until the fourth quarter when Alabama pulled away to win by twenty-four. Bama's quarterback, Bryce Young has had another amazing year following his Heisman-winning season, but he has dealt with some injuries.
Alabama coming off a bye week will use that week off to get players like young they need back for this game. I see their problem as they're going into the most hostile environment in all of the college football since they are on the road. They have had a lot of recent success there, but the LSU team has been very stellar and an Alabama team that is beatable.
4.      Tottenham Hotspur vs. Liverpool F.C. at 11:30 on USA Network

Both of these teams have had their share of adversity already this year, but with the season early on, they have room to improve. Tottenham recently came off an incredible late comeback from down two goals on the road at a bad AFC Bournemouth side, and Liverpool ascends from a bad two-one home loss to a struggling Leeds United squad.
Liverpool ranks ninth in the Premier League, and Tottenham, third, but hangs on to their spot by a thread. The hot Newcastle team chases Tottenham after dominating them  in a two-one home loss. Both teams need a bounce-back game after a bad stretch, but both teams have enough skill to respond in great fashion.
3.      Philadelphia Phillies vs. Houston Astros – Games Six/Seven at 8:03 on FOX Saturday/Sunday
I predict these games acting as a great finale to what has already been a great series. All five games leading up to this point including a five-run comeback from the Phillies very late in the game. The Phillies have been on a magical run this far and the Astros have dominated all season but have finally met a team that can challenge them.
Coming into the season, very few predicted either team would compete for their respective league titles (conferences in other sports), let alone the World Series. Now that they're here only one can win and the people watching the end of this series are in for a treat.
2.      Tennessee Titans vs. – Kansas City Chiefs at 8:20 on NBC
Both teams match at 5-2, and although Kansas City has had a far more difficult road to their current record, five wins are five wins. Kansas City has suffered two losses thus far, one to a solid Los Angeles Charger team and the other to the Super Bowl favorite Buffalo Bills.
Both losses were close and that is the same for the Titans except for their loss to the Bills. They first lost to the 6-2 Giants, and they only lost by one point. The Titans lost AJ Brown in the off-season but still have found themselves with five wins. Their run game with Derrick Henry has been menacing and Kansas City's passing game has been near unstoppable coupled with a run game that has gotten better week by week.
Both teams look to prove themselves as true contenders for the Super Bowl, and since these two teams have the likelihood of seeing each other in the playoffs, home-field advantage in the postseason stands on the line.
1.      Tennessee Volunteers vs. Georgia Bulldogs 3:30 on CBS – Game of the year.
The only numbers that need to be known are one and three. One is the ranking of the Tennessee Volunteers and three is the ranking of the Georgia Bulldogs. Considering the only team, the Volunteers are compared to is the 2019 LSU Tigers who I believe is the greatest college football team ever, shows how good they are.
They have a better scoring defense than that LSU team. Georgia this year, has one of the best teams in college football history too because of the balance between their offense and defense, considering both are top ten in the country. Tennessee has a solid defense as well, considering they just held a top-twenty team in Kentucky to just six points. Tennessee is coming off a forty-four-dominating win over that top-twenty-ranked Kentucky team in which their opponent never stood a chance.
Georgia blew out their biggest rival, Florida this past weekend, proving Georgia is one of the two best teams in the country and defending champions for a reason. The only top-ten opponent the Bulldogs have seen was Oregon and they beat them by forty-six. Both results show how dominant these teams truly are, and how daunting a task it is to beat the other.
This game will be played in Athens, Georgia and the crowd in Georgia is always raucous, so that will be a factor; although, Tennessee has beaten two ranked teams in hostile environments in Pittsburgh and LSU. The winner of this humongous game will go to the SEC Championship but most importantly, the winner of this is guaranteed a spot in the College Football Playoff Semi-final. 
I recommend sports fans and non-sports fans alike to tune in this weekend. From baseball to soccer, these games highlight the best of the best talents in their respective sports/leagues. All these games will be discussed Monday morning and none of these games will disappoint.