Women,Gender Studies Scholarship Silent Auction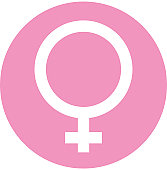 The Student Scholarship Silent Auction returns to Montgomery College this year, intent on raising funds for the Women's and Gender Studies Program. All proceeds from the auction will go directly to the scholarship fund, applicable by those attending the program.
The curator Deborah C. Stearns asks for anyone to contact her before the day of Wed., March 23, which is when the Program's annual scholarship breakfast will be held in the Theatre Arts arena on the Rockville campus.
Stearns is asking for donations on items to bid at the auction: "Maybe if you have a special hand-crafted item, or you are willing to contribute your time and services to some lucky bidder, or you have corporate contacts who would be willing to donate goods and services."
If anyone is looking for a scholarship, or would like to broaden their horizons and contribute to the wellbeing of others and our education funding, please take into consideration either the attending this event or donating to it.
Stearns contact information:
Email:
Phone number:
240-567-1781
Her office is located in Macklin Tower  218D