Brendan's Five Games to Watch #2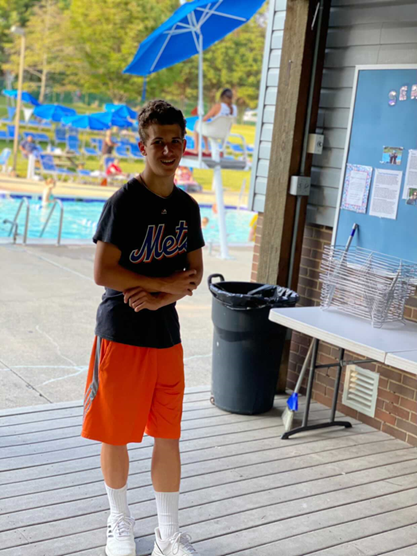 This weekend has five games that involve teams looking to prove themselves. Those are the kind of games that are always the best in my opinion because they showcase what the team is all about. The Buffalo Bills and the Minnesota Vikings both will look to prove themselves, same with Texas Christian University, Duke, the Washington Capitals and Chelsea F.C. These weekends are fun and tend to surprise you with the results they produce.
Last weekend it was Georgia, Kansas City, Liverpool, Louisiana State University and the Houston Astros proving themselves. It was also both Tennessee football teams the Tennessee Volunteers (college) and the Tennessee Titans (NFL) who underperformed along with Tottenham F.C., and Alabama not showing up in games they were supposed to. Tottenham lost two goals to one at home against a struggling Liverpool team while Alabama got upset by an LSU team who outplayed Alabama for sixty whole minutes on Saturday night. This week marks the return of College Basketball and the sport that gets its attention for its insane postseason also has a wild regular season on a yearly basis. So many good games this weekend, so let's get right into it.
5. Tampa Bay Lightning vs. Washington Capitals Sunday at 6:00 on ESPN (NHL) – The Capitals started off well but since have cooled off. They did beat the Edmonton Oilers earlier this week before falling to their archrival in the Pittsburgh Penguins. The Oilers are having a good year this year and will be in the conversation for Stanley Cup contenders. These are two crucial wins for the Caps considering before this week they had lost four in a row including two heartbreaking losses in overtime to the Carolina Hurricanes and a shootout loss to the NHL best Vegas Golden Knights. The Caps can make themselves a playoff contender in the best division in all of hockey with a win against the Lightning this weekend. They play the Lightning, this Friday in Washington before going to Tampa Bay for Sunday's matinee.
The Tampa Bay Lightning have won four of their last six games. They are heading into the first meeting with Washington and in that stretch have only lost by one goal in both of their losses. They are coming off their first defeat in the Stanley Cup Finals in three years after winning back-to-back championships. There has not been much change for this team and despite getting off to an okay start they are finally finding their groove. Both teams are solid but have been overshadowed by great teams like the Boston Bruins and New Jersey Devils in their respective divisions. The game on Friday is at 7:00, on NBC Sports Washington and should be a good chance for Washington to gain some points at home in a tight division race, and the Lightning will have their chance to do that in the game on Sunday. Both teams have something to prove this weekend so we will see who comes out on top.
4. Newcastle United vs. Chelsea on Saturday at 12:30 on NBC (Premier League) – Chelsea has no attack. I don't use that phrasing lightly either, considering the talent they have upfront with Kai Havertz and Raheem Sterling. They just haven't performed half as well as they were expected to. I personally thought they would compete for a Premier League Title, but the title race seems to have left the station without them. That is where this game comes into play, because Newcastle has been outperforming expectations to the point where they are in third place in the entire league. They have beaten Tottenham on the road and tied the unstoppable force that has become the Manchester City soccer team. Chelsea can get back into a European League competition position (top six in the Premier League), with a win on Sunday.
Winning against that Newcastle team though, certainly won't be easy given their offensive struggles because Newcastle's defense has really come together despite the incredible performance week in and week out from their attack. Chelsea's only in seventh because of their astounding defense and although not league leading, they have held up strongly in all their big matches and the attack does enough to get them a draw. This will be the biggest test yet for Chelsea and will be an opportunity for Newcastle to sneak their way into this year's title race.
3. Buffalo Bills vs. Minnesota Vikings on Sunday at 1:00 on FOX – The NFL has had some truly shocking records and games already this year and these teams are both factors in the mayhem. The Minnesota Vikings have won six in a row heading into this intriguing matchup and the Buffalo Bills have won four out of their last five. The schedule of the Vikings has made some wonder if they are legit contenders with a record of seven wins and one loss, but their only loss is to the undefeated Eagles. The Bills just lost to a Jets team that outplayed them in the second half, coming back from down eleven points at halftime to win. The Bills' quarterback, Josh Allen who is in the MVP race, suffered a hand injury at the very end of the game and might not play in this weekend's game. The depth of the Bills will be tested, and they can prove that they are truly the team to beat in the AFC and get back on track after last week's defeat. The Vikings have a chance to prove themselves as true contenders for the Super Bowl against a team who most thought would win the Super Bowl coming into the season. This is a big chance for both teams to prove themselves and should be a highly contested game.
2. #7 Duke Blue Devils vs. #5 Kansas Jayhawks on Tuesday at 9:30 – Yes, I know this game is not on the weekend, but COLLEGE BASKETBALL IS BACK. This game is big enough that it deserves a spot on the weekend list.  Most people just wait for March Madness to happen in the Spring to tune in to the sport, but for those like me who can't get enough of College Basketball this will be the game to watch. Duke is ranked five coming into the season and Kansas is ranked seventh following their national championship winning season. Duke has lost iconic and legendary coach Mike Krzyzewski, and this will be the first big test for new coach John Scheyer. Both teams always have star-studded lineups up and down the roster. There is a good chance the winner of this game jumps into the top three if not the number one spot considering how good both teams are. Both teams are relatively young, but the advantage must go to the more experienced coach in Kansas in Bill Self who now has won two national championships. Scheyer has a real chance to prove to himself along with the Blue Devils that this Duke team is still the one many of us grew up watching to dominate the college basketball ranks.
1. #4 TCU Horned Frogs vs. #18 Texas Longhorns on Saturday at 7:30 on ABC (College Football) – TCU is back, and Texas is looking strong. The Horned Frogs are now ranked fourth in the nation, which means if they win out and win the Big 12, they will have a spot in the College Football Playoff Semifinals. Texas hasn't had a great season, but they have gotten better as the season has gone on, and a lot of that can be attributed to them getting their quarterback, Quinn Ewers back who has been impressive in the games he has been healthy. Texas has control of their own destiny, meaning if they win all their remaining games, they will be in the Big 12 Championship Game. For that to happen though, they would have to beat that impressive fourth ranked TCU team.
TCU is still undefeated, but they have struggled against bad teams such as Texas Tech and Southern Methodist University. Their wins matter especially considering they have beaten four ranked teams already this year and two that were undefeated when they saw them. Their offense is a juggernaut, with running back Kendre Miller rushing for over a thousand yards already just this season and a Big Twelve leader in passing yards in quarterback Max Duggan. This all is impressive, but their defense has been a place for concern along with games on the road. The Longhorns are hosting the Horned Frogs this Saturday so TCU will be on upset alert. In addition, Alabama struggled earlier this year against Texas in Austin, just barely surviving a strong performance from a team who lost their starting quarterback early in the game. For those who love offense (who doesn't love a good offensive shootout), this will be a game to watch, with two okay defenses and two scary offenses.
In conclusion, there are some amazing games once again this weekend on the docket for us to see. From the pitch to the ice rink, there are some true treats and all of these games have big implications. One of the absolute best times of the year for sports, and it's only getting started.