Raptors Recap, The Season So Far
Montgomery College Men's Soccer team, Raptors are off to a flying start to kick off the season. A victory against Allegany College (3-0)  was followed by a defeat against Monroe College (8-1) before the Raptors applied pressure to their opponents, winning six consecutive games. Amidst the six game win streak Raptors conceded six goals and scored remarkable, spectacular and team goals to tally thirty-nine in the process.
Aspirations to make it to Nationals is clear for this team. With a mix of new and returning players the question of 'Does this team have enough chemistry to go all the way?' would not be looked at twice if asked. Head coach, Pedro Braz commented on the topic, "We've got a good mix of incoming and returning players…with this big mix it's hard to build chemistry right away" he added on "we had a few international players that came but they came late but from where we were to where we are now, it's getting better".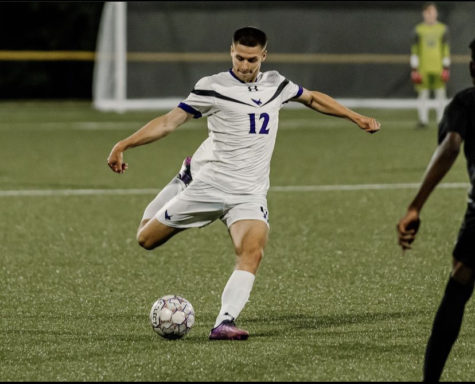 At the time that these comments were made, Raptors had just dug deep and pulled out a 2-1 victory over opponents Brookdale Community College which saw forward Hurrich Engoue score the game winner off a Caio Braga assist. "Wasn't our best game in terms of finishing" Coach Pedro added "but the team pushed through and won 2-1, so that's signs of a positive team moving in the right direction."  Coach Pedro expressed that there is still a lot of work to do as this was only their sixth game of the season and that the team is going through its "building up, growing and development". Raptors would then respond with a triumphant 9-1 victory over Howard Community College and two days later a 7-0 win over College of Southern Maryland.
This Raptor team has its eyes set on its prey and the expectations set by the coaching staff seems to be the players clear objective, as the season trudges on we can only watch in anticipation to see just how far this team can go.