Brendan's Five Games of the Week #3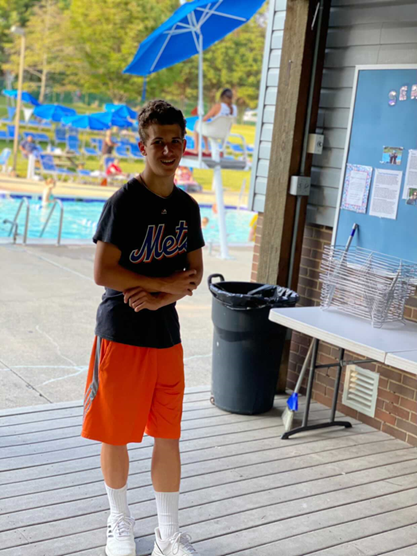 This weekend once again there are some fun games to watch. From American Football to what is known as football in almost every other country, there is something to watch. There is an NBA showcase Friday night, the World Cup truly getting going on Monday, and the usual exciting American football games on Saturday and Sunday. The World Cup begins on Sunday with the host nation Qatar playing Ecuador on Sunday at eleven o'clock a.m.
5. Netherlands vs. Senegal (World Cup) on Monday at 5:00 A.M. on FOX (there will be reruns on Fox Sports One Monday Night)– The Netherlands is returning to the World Cup after missing the 2018 World Cup. They were knocked out early by a far under-matched Czech Republic side. They have the talent this year and they have a chance to really go far in the tournament, being led by veteran defender Virgil Van Dijk. They are playing Senegal who won't have the amazing attacker that is Sadio Mane. They do have a solid squad without Mane, with Kalidou Koulibaly leading their team along with star goalie Edouard Mendy providing a strong defense. This game will come down to who's defense lets up first because both teams have such strong defenses. The winner of this game is in a very good position coming into their next two group-stage matches with games against Ecuador and Qatar on the schedule.
4. Milwaukee vs. Philadelphia (NBA) on Friday night at 7:30 P.M. on ESPN – Both teams coming into the season were frontrunners in the race for the Eastern Conference, but only one has provided good reasoning behind the viewpoint of many NBA fans. The Bucks have a league-leading record of eleven wins and three losses, and the Sixers have a disappointing record of seven wins and seven losses. They have begun to turn their season around though, with three wins in their last four games. That is including a fifty-nine-point performance from Joel Embiid against the Atlanta Hawks. The Milwaukee Bucks on the other hand has slowed down a little bit after their hot start, losing two games in their last three played. There is a good chance that these two teams meet in the playoffs so this could be a preview of things to come with two solid teams meeting each other.
3. University of Southern  California vs. University of California, Las Angeles (College Football) on Saturday at 8:00 P.M. on FOX – If USC wins this game, PAC-12 football is back on the map. If they don't, college football on the west coast becomes even more of a joke than it already is. Texas Christian University has the last spot in the College Football Playoff semifinals at the current moment in time, but it if USC wins out, there is a good chance they overtake TCU for that last spot. The joke that has been Pac-12 football is the situation in which they finally have had three teams in the top ten at one time which hasn't happened in a while and two of those teams lose in the same week. The conference self-destructs almost every year with bad teams beating the good teams, knocking them out of postseason contention. USC is the exception
2. Dallas Cowboys vs. Minnesota Vikings (NFL) on Sunday afternoon at 4:25 P.M. on Fox – "MAMA THERE GOES THAT MAN." Lots of people use that phrase to talk about people that are doing exceptional things in sports. On Sunday, that man was young Vikings star, Justin Jefferson. As the kids love to say he went off. Jefferson had one-hundred-ninety-three yards this weekend against the Buffalo Bills in what is described as the game of the year. He had an insane one-hand grab to keep the Vikings in the game in the final minutes and lead them to a huge victory in Buffalo. The Vikings have only lost one game so far this season and the only other team to do that is the Philadelphia Eagles who is their only loss. They are hosting the Dallas Cowboys on Sunday who isn't having quite as good a season as the Vikings.
The Cowboys had six wins and one loss heading into their game against the Philadelphia Eagles. In that stretch, they did not have their star quarterback Dak Prescott and were led by their backup quarterback, Cooper Rush. Rush took them to those six wins and in the three games, since Prescott has come back, Prescott has thrown half as many interceptions as he has thrown for in touchdowns which is six. The Cowboys as a whole had an awful game Sunday afternoon, lost to a team who had just three wins and without good performance in any of those three games. They have a chance to get back on the right track this week though against a very good Vikings team before their Thanksgiving showdown with their divisional rival, the New York Giants. This should be a really good game with Minnesota having a chance to make themselves the favorite for the NFC Championship and Dallas getting back into their division's title race.
1. United States vs. Wales (World Cup) on Monday at 2:00 P.M. on FOX (there will be reruns Monday night on FOX Sports One) – This is the most exciting game to watch this week. It's not close. It's not because of the talent or the caliber of the team, it is because of the who and the what that this game is number one on my list. The who boils down to the team that represents our country meaning the United States who returns to the World Cup after missing the one in Russia in 2018. They lost to Trinidad and Tobago for elimination from the World Cup in 2017 but recovered enough to the point where they beat their continental rival Mexico three times in the same year to show that they belong in the World Cup. Although it wasn't pretty, they fought their way to the World Cup and currently find themselves in a group with Iran, Wales, and England.
The US opponent, Wales has had a similar path to the World Cup. They missed the World Cup because they couldn't advance to the qualifying playoffs and were beaten out by an Ireland team with far less talent. Wales beat this year's solid Ukraine side that had everything to gain by making the World Cup considering they were and still are dealing with an unprovoked invasion from Russia. They beat Ukraine in a great match to qualify for the World Cup and their star player, Gareth Bale just saved the Major League Soccer team, Las Angeles. F.C's in the championship game of the season and got them to a penalty shootout in which they won the MLS title for the team's first time in its history. The Wales side is strong and will go into this game as the underdog, but by no measure should they be overlooked.
It is possible but highly unlikely that the US or Wales beats England so who advances comes down to who has a better goal differential/point total, and nothing determines that better than a good old head-to-head match. The winner of this game is in a great position to advance to the knockout stage in which only the top two teams advance considering Iran does not have a strong soccer team. They can pull off an unlikely upset like the one in which they drew with Portugal in 2018 but on paper, they won't be competing in this group. Very important match with severe implications, if you are American or Welsh you won't want to miss this one.
With the World Cup starting, all eyes will be on Qatar, but we shouldn't forget the other exciting sports going on this weekend. Like Joel Embiid making a case for MVP like he did last year, the Minnesota Vikings surprising every NFL fan, or USC reminding the country about West Coast football. There's a lot to watch this weekend and this coming week, so don't miss out.