Rags to Riches at the Macapagal Museum
My Visit to President Diosdado Macapagal's Historical Museum in the Philippines.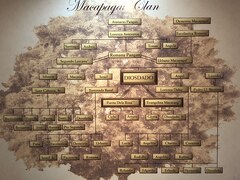 In Lubao, Pampanga is a museum made in honor of the late President of the Philippines, Diosdado Macapagal. The museum was also made to replica the old nipa hut he was born and raised in. A nipa hut is a Filipino home made of bamboo, dry grass, and dry banana leaf in some cases.
I was able to visit this museum during my travels throughout the country and learned many things about the ninth President of the Philippines. I had a lot explained to me by the officer in charge of the museum, Gelo Manalili.
President Macapagal was born in the city of Lubao, Pampanga and lived most of his young life in poverty. Though he never lost sight of his dreams and studied his hardest to make it into law school and study in the capital, Manila. After receiving his degree from the University of the Philippines and finishing law school at the Philippines Law School, he got involved with World War II and aided the resistance against the Japanese.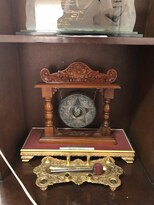 Even after the war he worked in law firms and fought against corruption and tax evasion. He made the fight against political corruption a crucial part of his Presidential campaign.
As President, he made a large part of his presidency preventing the wealthy from income tax evasion and passed many legislations to strengthen the nation's economy.
I was able to tell family was also an important part of President Macapagal's life as the walls were decorated with many family portraits and a Macapagal family tree was one of the first exhibits of the museum.
Gelo Manalili described Diosdado Macapagal as having, "The real life example of the rags to riches story." While he did become very prosperous later in life, Macapagal didn't forget to come back to his hometown and donate to the community.
The Museum also had a library filled with many books he wrote and books written about him. There were also gifts from other nation's presidents, like a gong and a grandfather clock. It was amazing to see the life of a man, who brought pride to my mother's hometown, squeezed into one hut.