Letter from the Editor: 2014 Address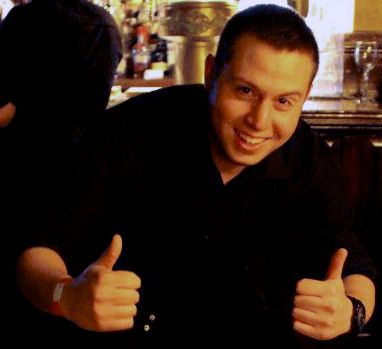 Montgomery College students and faculty,
Over the past several months, I have had the pleasure of working to build upon a proud student news organization, while assembling a hardworking, intuitive staff. We at the Advocate have tried our best to bring you important, breaking news regarding everything concerning Montgomery College.
I would first like to sincerely thank all of our loyal readers for taking the time to appreciate the work that our staff does on a daily basis. Everything that we produce is for the purpose of providing truth and information, as well as shedding light on MC events.
Writing for the Advocate while taking a number of courses at Montgomery College is certainly challenging, and I am proud of my staff for rising up to that challenge during last year's fall semester.
As for improving upon the foundation we have already built at the Advocate during the fall, I vow to deliver even more to you, the reader, this spring. Yes, we as a newsroom covered a variety of stories and subjects–from the breaking coverage of unveiling the Raptor mascot, to the details of the Humanities Building fire–but we have so much room to be more thorough in many areas of MC news.
For example, I am fully aware that we as a news source need to improve tenfold when it comes to covering our athletes and teams on campus. We need to do a much better job of representing the Raptors in every facet possible. Whether that entails a more detailed, comprehensive twitter feed, video interviews with our athletes and coaches, or even just better writing and coverage all around, we will deliver.
I take full accountability for not covering our athletic department in the thorough manner we should have. That starts and ends with myself as the Editor-in-Chief. With that said, spring training for baseball season is arriving soon, and that will be content we will proudly bring to you.
What's more, I've said this when I was hired initially and I'd like to emphasize it once again: If any of our readers have suggestions or issues regarding what we do or do not cover, whether they are students, faculty, or otherwise, please feel free to contact us at any time with your input.
Our fall semester in 2013 was great all around. We are increasingly dedicated to being more accessible and involved with Montgomery College as this spring semester continues, and we as a staff trust that you will notice that dedication through our website. Thanks again for reading. We'll continue trying to be the best news source we can be.
Sincerely,
Ben Holmes
Editor-in-Chief