Looking Ahead: 2015 Off-season Truly Make-or-Break for O's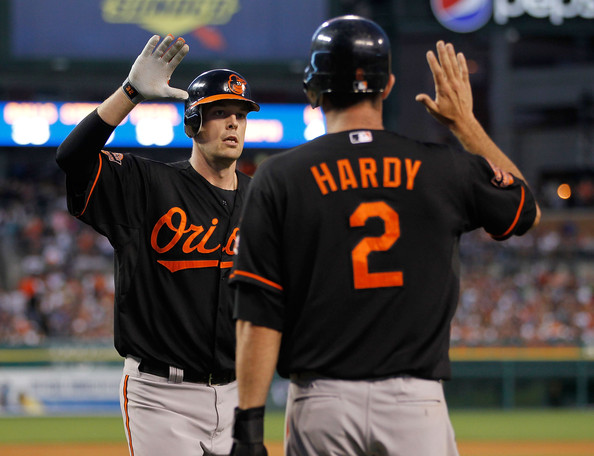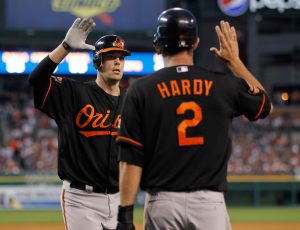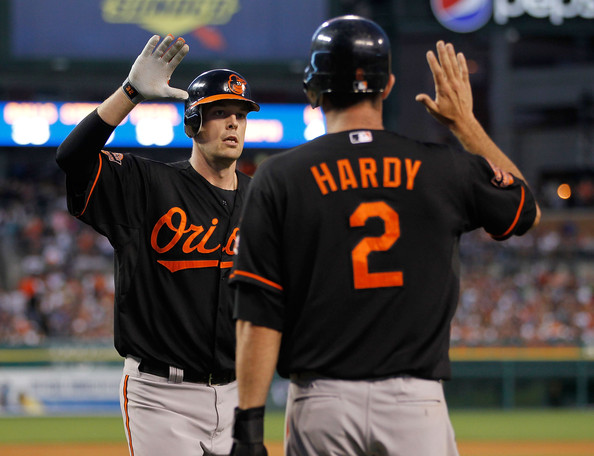 Looking Ahead: Make or Break Off-season for the Orioles in 2015
By Ben Holmes
July 3, 2014
Catonsville, Md.–Despite losing three of four games in a series with the dismal Tampa Bay Rays, the Baltimore Orioles are yet again scraping together another competitive season under Buck Showalter's management.
With the season being almost half way through, baseball media has started their annual chatter regarding the possibility of the Orioles making a midseason trade for a successful pitcher. Many have linked the organization's interests to Cubs pitcher Jeff Samardzija, or someone of that caliber.
The truth Orioles fans do not want to hear is that none of this is relevant when considering the future success of the ball club. Although the club might be able to work some Orioles magic in the latter half of the season, the true fate of the franchise depends on how much money the front office spends this coming off-season.
Major League baseball has no salary cap–this, we know. However, we also know the habits and mentality of the man ultimately in charge of the Orioles' checkbook. Thus, we know the club likely will not be willing to spend the large (but doable) required number to keep all cornerstone pieces intact.
So, who are these 'cornerstone pieces' so critical to the future of the Orioles?
General Manager Dan Duquette and Showalter have done a commendable job developing a few players to represent the orange and black. You know the names:  Machado, Davis, Tillman, Jones, Wieters, Markakis, Cruz*, and the like.
An impressive list, no doubt. Each of those players' production with the club has at least met if not surpassed expectations. So, what's the issue? Stretching that checkbook. Shocking, right?
Adam Jones is the lone player of the aforementioned list signed to what most would call a "long term deal," while Matt Wieters, Chris Davis, J.J. Hardy, and Nelson Cruz will become free agents at the end of the 2014 season. Perhaps even more importantly, Manny Machado will be looking for a new deal starting this off-season, as he'll be a free agent in 2015.
On top of all that, two of the Orioles' younger stud pitchers will require more money to remain in Baltimore, as well. The contract of Kevin Gausman, who is making just $502,500 in 2014, is expiring this year as well. While it's feasible to assume it won't take that much money to keep Gausman past next year, the other promising arm, Dylan Bundy, is scheduled to be a free agent at the end of 2015.
That's even more money Angelos and Co. will be deciding whether or not to spend.
There is no way around the fact that every one of those players due for extensions are crucial pieces of the club's success in both previous seasons as well as going forward.
The front office's challenge is distributing the available funds evenly enough to keep most of these players in orange and black, with "most" being the emphasized word.
If any fan thinks for a second that the Orioles will keep every free agent coming off their books, welcome to the world of delirium. Population: You.
So, that should be obvious. Duquette and the front office must narrow down their choices of where to spend the cash, and which players are more important going forward.
Here's my player-by-player breakdown of what action should be taken for each Oriole respectively:
Matt Wieters
I certainly view Matt Wieters as a player in the "must-keep" category. That viewpoint is hard to oppose. Not only does Wieters improve the entire five-man rotation's control on a nightly basis, but the switch-hitting catcher was also having his best offensive season of his career before the injury, with a batting average of .341 before heading to the disabled list.
Though the elbow surgery has sidelined Wieters for the remainder of the 2014 season, the consensus is that it won't affect his career if he goes under the knife—similar to any star pitcher of any ball club, the short term loss is worth the long term gain. The Orioles cannot afford to let a talent like Wieters slip away.
Realistically:This signing is most likely right up there with Manny Machado as a top priority. Even if it means losing Davis, they will get a deal done with Wieters.
Chris Davis
Davis is without question a (if not the) fan favorite at Camden Yards. That counts for something—not everything—but something. Aside from that, however, Davis has been a home run king of sorts, even with his high strikeout ratio.
Assuming Nelson Cruz chases a monster contract somewhere else, Davis will continue to be Buck's staple clean-up batter. The Orioles just cannot risk losing his power.
In fact, if you look at the roster without a Chris Davis on the line-up card, (again, assuming Cruz doesn't take a discount) a guy such as Adam Jones is your next best power-hitter, followed by a Steve Pierce type of player. How threatening does that sound to opposing pitchers? Davis may have his slumps, but he needs to remain an Oriole, and the front office knows that.
Realistically:  Chris Davis tests the waters, and because Baltimore wants to retain Wieters, he'll have to take a bit less than desired or walk for a bigger payday.
J.J. Hardy
In my opinion, Hardy's situation is probably the most misinterpreted among O's fans. Sure, he's hit for power as a shortstop (though he has just one home run to this point in the season). Sure, he has been a Gold-Glove shortstop for several years. Sure, he's a mature veteran. Sure, it would be excellent to keep arguably the best left-infield in baseball intact.
But Hardy will be 32 years old this offseason. He will lose some range. What's more, Manny Machado's natural position, the one he's most accustomed to playing, is shortstop-not third base. If Machado is truly going to be the leader of the club for years to come, he should be at shortstop.
Third basemen are not necessarily a dime a dozen in the majors, but they're certainly not as hard to come by as young, supremely talented, natural shortstops, which fits Machado's description.
I am not a Hardy-hater whatsoever. He's been a great Oriole for several years. This is all about reality, not fantasy baseball. There's a similar financial challenge with hardy to consider-numbers such as four years and $55M have been thrown into the rumor mill. That money takes away from the pot that will pay Manny Machado. How much cash do you really think Angelos will dish out?
The sensible baseball move is to let Hardy be overpaid by the Yankees, and sign a third baseman to fill in when Machado slides right, since Jonathan Schoop is clearly better at second.
Realistically:  Hardy hears the Orioles out, but can't turn down the money from a Yankees team attempting to bridge the Jeter gap.
Nelson Cruz*
Cruz's productivity thus far cannot be described as anything other than excellent. Not only has he stayed atop the AL ranks in almost every power category, but he's been a great clubhouse guy from the looks of it, and he's even played through injuries.
With all that said, why let him sign with another team? Simply because the Orioles will not be able to match a high-dollar offer from other teams, given that Duquette and Co. have to sign the aforementioned younger stars. It would be ideal to keep Cruz with one of the best lineups in the AL, but it's simply too expensive a proposition for the organization to carry out, similar to the Hardy situation.
*No, the reason for Cruz' asterisk is not HGH-related. It's simply there because the general consensus around baseball is that the Orioles have "rented" Nelson Cruz for a single year, in order to make a run at the post season. Though it's highly unlikely anything changes with that, but if it does, it's important to combat the 'keep-Cruz zealots' with the fact that he is 33 years old.
Realistically:  He leaves for a bigger deal elsewhere, as the Orioles promptly hitch their wagon to persuading Chris Davis to stay.
Nick Markakis
Markakis is due over $17 million in the offseason. The Orioles simply cannot pay him that number if they hope to retain a majority of their younger stars. Markakis has stated publicly that he wants to retire an Oriole, but if anyone with a bigger offer needs a right-fielder with a gun and lead-off potential that can all change.
A rational take? Considering the way Buck Showalter manages his outfield defensively, the Orioles could feasibly go get a more-than-decent outfielder to replace Markakis. That is only if the gold-glover decides to chase more money elsewhere. All signs point to the likelihood that he will be open to taking a 'hometown discount' to stay at the Yard, but the front office must prepare accordingly.
Moreover, given that management will want to keep every aforementioned player but Hardy, fans might have to watch number 21 leave as well.
Realistically:  The Orioles will make a decent offer, but Markakis will test the market and debate the discount.
Gausman & Bundy
Keep them. Just, please keep them.
But seriously, I'd go so far as to say that if keeping both of these young arms means letting go of a Markakis in addition to Hardy, it must be done.
The two pitchers who have legitimate strikeout material must remain on the roster. I love Wei Yin Chen as much as the next guy, but postseason baseball is hard to get through without strikeout pitchers.
Realistically:  The Orioles will find a way to keep both young arms in house (which may mean giving a Tillman away down the line).