Elie's NFL Mock Draft: Picks 32-21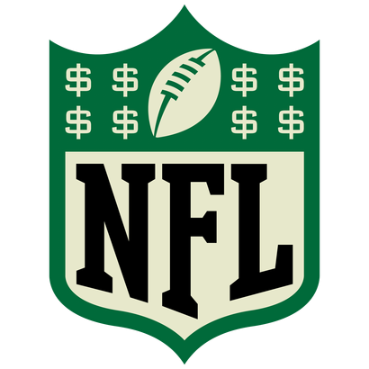 Previously held at the Rockefeller Plaza's Radio City Music Hall in New York, this is the draft's first year being hosted in a different city–Chicago.
The NFL draft has become so popular over the last decade it is now comparable to the World Series and NBA Finals in TV ratings. With good reason–unpredictability. Having said that, it's worth speculating which player goes to which team, based on value, team-need, and overall potential.
PICKS 32-21:
Pick 32. New England
Jordan Philips, DT, Oklahoma
The Patriots are the defending Super bowl champions. Due to the salary cap policy, most players who were on the team aren't returning. One of the Pats' biggest losses was DT Vince Wilfork. Wilfork was a run-stuffer, a middle linebacker's best friend. The Patriots need to find his replacement.
Jordan Philips, a nose tackle from Oklahoma (6'5, 326 lbs) could be a great fit in Belichick's 4-3 scheme. He brings a lot to the table with size and speed. Philips recorded a 5.1 40-yard dash time, which is quite expressive for a guy that size.
Pick 31. New Orleans (from Seattle)
Maxx Williams, TE, Minnesota
The New Orleans Saints didn't have the season they'd hoped for. With a surprising trade, they traded one of their best offensive weapons, TE Jimmy Graham, to the Seattle Seahawks. Though it was a win-win situation by acquiring one of the NFL best centers Matt Unger, the Saints need to fill that void left at tight end.
Maxx Williams, a tight end from Minnesota brings a 6'4 frame with great hands to any team. Though Williams didn't run a good 40-time at the combine, he should be just fine. Looking at his tape, he created a lot of mismatches for defensive coordinators.
Pick 30. Green Bay
Marcus Peters, CB, Washington
The Packers had a great season. Aaron Rodgers had a very great season. However, due to contracts, they had to let some familiar faces go.  The packers are young, but wise on the defensive side of the ball. Letting go of Tramon Williams, a Packer for eight years, was tough, but there are great defensive backs in this year's draft.
Marcus Peters from Washington is a shutdown corner. Peters reminds me of Brent Grimes of the Miami Dolphins; fast, strong, and an all-in-your face type cornerback.
Pick 29. Indianapolis
Eric Kendrick, OLB, UCLA
The Colts still haven't managed to fully tackle their demons in New England. It seems every year they enter the playoffs, they're eliminated by the Patriots. The Colts cashed in big during free agency by getting two big vets.
However, they need to beef up their linebacking core.  Eric Kendrick, an outside backer from ULCA, is probably one of the top OLB's in this year's draft.  Kendrick also recorded 468 tackles at UCLA. He reminds me of Luke Kuechly in Carolina.
Pick 28. Denver
Ereck Flowers, OT, Miami
The sheriff, Peyton Manning, decides to return to his fifteenth season. Offensive tackle Orlando Franklin, who I think was probably their best offensive linemen, is lost in free agency. The Broncos need to address that position, so they grab Ereck Flowers from Miami.
Pick 27. Dallas
Melvin Gordon, RB, Wisconsin
The Dallas Cowboys have somewhat of a history of drafting great runningbacks. Losing Murray is a downgrade, but Melvin Gordon is here to save the day. Melvin Gordon proved why he's the number one runningback coming out of the draft while breaking records at Wisconsin. Gordon is what most NFL teams look at when it comes to the runningback position.
Pick 26. Baltimore
Eddie Goldman, DT, Florida State
The Baltimore Ravens lost Haloti Ngata this off-season. What will they have to do to fill those big shoes? They select Eddie Goldman. Goldman comes back home to the DMV and joins not just the Ravens, but a fellow Seminole in DT Timmy Jernigan on their front line.
Pick 25. Carolina
Dorial Green-Beckham, WR, Oklahoma
The Carolina Panthers drafted dynamic WR Kelvin Benjamin, but they could use another target to go along with he and TE Greg Olsen. At pick number 25, the Panthers select WR Dorial Green-Beckham from Oklahoma, who's 6'5 frame could be a nightmare for corners and safeties.
Pick 24. Arizona
Jalen Collins, CB, LSU
The Arizona Cardinals just lost Antonio Cromartie to free agency, so they'll need another corner to help their secondary.  The Cards get Jalen Collins, to further develop their strong LSU secondary. Don't forget; the Cards already have Patrick Peterson, and Tyron Matthew both prospects from LSU.
Pick 23. Detroit
Andrus Peat, OT, Stanford
The Detroit lions need to protect Matthew Stanford, who surprising played a whole season for the first time in a while, but to keep Stanford on the field they're going need better protection on the offensive line. They grab Andrus Peat from Stanford–one of the stronger tackles in this draft.
Pick 22. Pittsburgh
Landon Collins, FS, Alabama
This is an easy one, if he's still available at 22: It seems to me that Troy Polamalu's days in Pittsburgh are over, so to fill in that void with possibly the best safety in this year's draft, Landon Collins of Alabama.
Pick 21. Cincinnati  
DeVante Parker, WR, Louisville
The Bengals, much like Carolina, also need a receiver opposite their star. They can't always depend on Green, which showed in the playoffs. Due to Green being unable to play at his full ability with hindering injuries, the Colts limited the Bengals' passing game in the postseason.  To avoid another debacle like that, they draft WR DeVante Parker from Louisville, who I think is similar to AJ Green–not in talent, necessarily, but in skill set.