Amid the celebratory air of Hispanic Heritage Month, Montgomery College (MC) in Rockville was abuzz with anticipation. On October 4th, the campus's Science West Room witnessed a riveting discussion featuring the luminary Argentine American journalist from National Public Radio (NPR), Jasmine Garsd. The event, structured around themes of bilingual storytelling, immigration, and the cultural import of soccer (football), promised to be more than just a conversation—it was a deep dive into the journalistic world Garsd has so passionately sculpted. She shared her story with Vanessa Zambrano, a Strategic Content Producer at MC.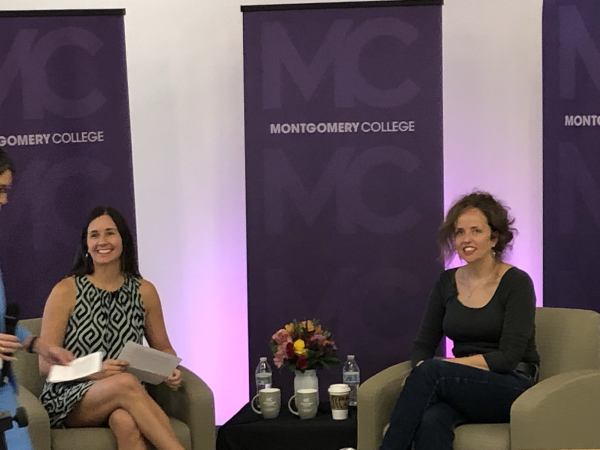 A focal point of Garsd's address was the power of bilingual storytelling in modern journalism. She asserted that bilingualism bridges the divide and creates more inclusive narratives in a globalized world. Garsd highlighted that immigrants from South America often use sports, such as soccer, to connect with others, regardless of their backgrounds. She explained, "South Americans feel what is sophisticated comes from abroad," and as they immigrate to countries like the United States, they strive to blend their culture with their new surroundings. Bilingualism becomes a vital tool for immigrant journalists like her to convey their passion to both the immigrant community and those outside of it.
Garsd emphasized the role of journalism in humanizing the often statistic-heavy narratives of immigration. She shared her experiences of capturing real stories, especially those of Hispanic women who are often marginalized in mainstream media. Garsd noted, "In Argentina, the shows my grandmother watched portrayed women as subservient to men." She continued, "many women left for the U.S. seeking a better life but were disappointed to find that gender norms from their home countries had been carried with them to America."
Through the lens of "The Last Cup," a podcast that Garsd produces, she eloquently discussed soccer's position beyond the field—it's a vessel for cultural stories, shared dreams, and communal aspirations, especially in Hispanic societies. She reminisced about her upbringing, saying, "I grew up listening to grandmothers' radios, and soccer was always in the background; it provided a space where you could interact with men in a gender-segregated society and experience a sense of freedom."
Garsd also shared her personal connection to the sport, as she had played it since childhood and rekindled her passion for it in high school and college, forming connections on more friendly terms with fellow alumni. Together with MC's Vanessa Zambrano, Garsd reflected on the importance of Hispanic Heritage Month in American academia and media.
The month serves as a reminder to embrace, study, and share the richness of Hispanic culture and its multifaceted narratives. Garsd remarked, "When you come to the U.S., it can be a cruel experience, especially when you are undocumented, but there's a surprising level of cruelty when you go back home, and people no longer recognize you." Leaving your home country can make you feel like an outsider, not fully accepted in either your native land or the new country where you've settled.
Jasmine Garsd's journalistic prowess is well-known in New York City's media circles. From her early days with NPR's Alt.Latino, where she gave voice to the vibrant world of Latin music and culture, to her transformation into an immigration correspondent spotlighting the intricate tales of women, Garsd's portfolio speaks volumes.
However, the recent feather in her cap, "The Last Cup" podcast— which chronicles famous footballer Lionel Messi's journey to the World Cup—has further cemented her position in the annals of contemporary journalism.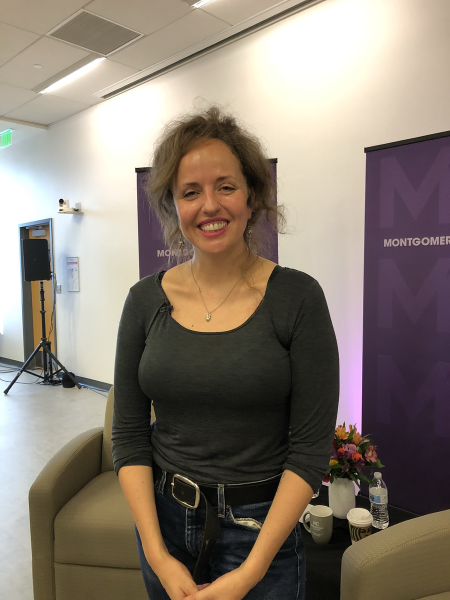 For MC, hosting such an event is more than just a nod to Hispanic Heritage Month. It symbolizes a commitment to fostering meaningful dialogues and enhancing journalistic integrity and depth on campus.