Review: Nightcrawler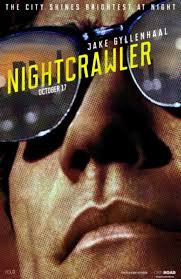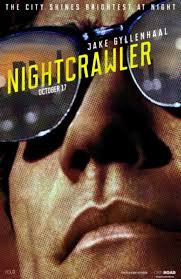 Jake Gyllenhaal gave his best case for an Academy Award since Brokeback Mountain as the sleazy Lou Bloom in Nightcrawler.
The film follows Gyllenhaal as a driven sociopath in the landscape of Los Angeles' news media. Freelancers who look for events of interests at the dead of night and subsequently sell them to local news stations, or nightcrawlers.
Though the film has a 117 minute runtime, almost two hours, it moves briskly through its neo-noir landscape with the same methodical nature that Gyllenhaal so perfectly portrays.
The soundtrack is an 80's inspired synth-driven score that aids in the apt comparisons between this film and 2011's Drive. Whereas Gosling in Drive carried an almost childlike innocence beneath the soft-spoken driver, Gyllenhaal has an underlying rage and distrust beneath Lou's often smiling facade.
To give all the credit to Gyllenhaal would be unfair however as director/writer Dan Gilroy makes a stunning debut as each shot is crisp and brings out the best in each character.
The film is not without flaws though, as the writing for certain characters, such as Rick feel flat at times, and the film ends on a rather abrupt note, but this doesn't detract from the great 116 minutes prior enough to cause alarm.
Coming into the awards season, Nightcrawler sets a relatively high bar for the rest of the promising competition. The film is well worth the price of admission, and the conversations about the film and the performances within, will last well into the next few years. Catch it if you can.