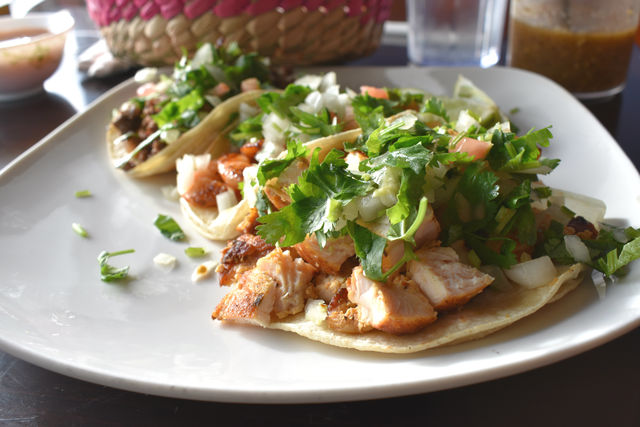 Review of Dulcinea Bar & Grill
Being on the hunt for the perfect taco is not easy. Nor has the advocate team come close to a perfect taco, but we have found good tacos in the Rockville/Gaithersburg Area in a little cute Mexican restaurant called Dulcinea Bar & Grill.
If you like restaurants that are small and where the staff puts attention on you this is where you want to have your meal. The ambiance feels like you are going to your Abuela's house for dinner. Dulcinea has an incredible mix of their own wine list, and their inexpensive menu of food will have you coming back for more.
At this restaurant, they first start you off with chips or salsa, then your regular drink. Another plus for this restaurant is how short staffed they are but are also very quick with bringing you what you need along with your food. Looking at the menu, I was really pleased with how well described the food is, but also how quick of a read it was.
Since I was a new customer here, I didn't want to try anything out of the ordinary so I decided to try tacos. Surprise surprise, they allow you to mix and match up to 3 different ways and each taco is only 3.50! If you don't know what to chose I recommend getting a mix of three. They also have vegetarian options which I think is awesome for vegetarian customers.
My first time going there I had the shrimp tacos, the chicken taco, and the beef taco. All three tacos tasted great but the best-seasoned taco was the ground beef taco. When taking my first bite into the soft tortilla I noticed how quickly it pulls apart. Then I took my next bite into the ground beef, and that's when the party in your mouth begins. The salsa on top, the juices from the meat the seasonings, become a fiesta in your mouth in combination with comes the crunch of the green lettuce and then the cool whip of the sour cream. And by the end of the taco, you'll be licking your fingers from what's left of the tacos & asking for more because it's inexpensive and a great taco.
The best part about this place is that it's less than 10 mins from the school and all you have to do is take the 54 to lake forest and get off at the home depot intersection. Turn right at the light and walk 0.2miles and the destination is on your right-hand side, but walk slowly because it can be easily missed. For the ambiance, the staff and the great food I give Dulcinea Bar & Grill 4 out of 5 stars.