Jeezy's Seen It All: It Gets No Realer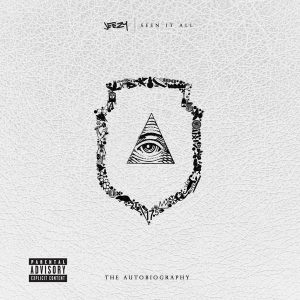 The artist formally known as Young Jeezy has dropped the "Young" from his moniker, but he hasn't dropped the ruthless, full-court press style with which he delivers every story.
Jeezy's newest work, Seen It All: The Autobiography, is quite the Leit Motif of the seasoned veteran rapper's rough and rugged past in southern drug culture, which has been well documented throughout his previous works.
Seen It all's single is probably the most melodic piece of the album, featuring a verse from fellow hip-hop veteran Jay-Z, along with Jeezy's vocal intro. Behind their voice is a constant tune of flutes, which contrasts perfectly with the harsh impact of the usual drums in Jeezy's beats–a contrast that's been a staple from producers Drumma Boy and Mike Will Made It.
The album also features Jeezy's usual list of A-list hip-hop artists, such as Rick Ross, Akon, and the Game. However, unlike previous albums by the raspy artist, he included a newer hip-hop sensation in August Alsina.
What's even more contradictory to Jeezy's usual style is the track, "F*ck the World" on which Alsina is featured. The track is at a slower paced tempo, which, although Augustin Alsina works well with, does not fit Jeezy's flow very well, and it's one of the weaker tracks on the album.
Although weak spots are there, the good certainly outweighs the bad in Seen It All. Track six, entitled "Me OK," is yet another near-perfect anecdote of just what Jeezy came from–the raw, cold upbringing countered with an almost unwarranted tenacity, yet it's still unlike any artist in the game.
The reason Jeezy's music works so well as a contrast with other artists is because his sound is like none other, His raspy voice is very catchy when put up against Akon or someone with a higher pitch, such as in the track "Been Getting Money."
That same tenacity is an against-the-grain style of poetry–a frequently missed aspect of Jeezy's music–and what draws his loyal fanbase in, album after album.
Whether it's Jay Bilas, a student who's a fan of hip-hop, or the casual observer of the genre, Jeezy's style must be taken in for what it truly is: Not dissected for lyrical prowess, but simply an entertaining synopsis, which takes the listener inside a different perspective entirely.