Advocating: Metal Gear Solid V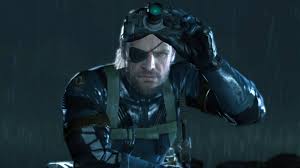 Konami and Hideo Kojima finally released in March 2014 the highly anticipated Metal Gear Solid V: Ground Zeroes. This new episode, starring Big Boss after the events of Metal Gear Solid: Peace Walker, was designed with the new Fox Engine, which means graphics are incredibly mind blowing.
David Hayter, famous for doing Snake's voice in all the other MGS games, stepped down from the Metal Gear Solid V staff, allowing Kiefer Sutherland to become Big Boss' voice actor.
The gameplay in MGSV is similar to the other MGS, but it has some improvements. You will not crawl unless you press the square button (PS3), and if you want to switch weapons you have to press the directional buttons, while in the other MGS, you could do that by pressing R2.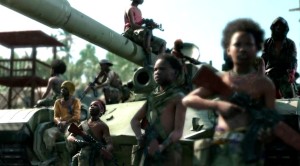 There are  two difficulties in the game, normal and hard, both are very difficult. The storyline is incredible, and there is a new enemy for Snake named Skullface.
This game is the prologue to Metal Gear Solid V: The Phantom Pain, which is still under development, and is expected to be released by early 2015.
The whole game lasts less than two hours (including cinematics), and director Hideo Kojima said MGSV is short because it is just like a demo for MGS fans to get an idea of what The Phantom Pain is going to look like.