Unique Start to Raptors Spring Training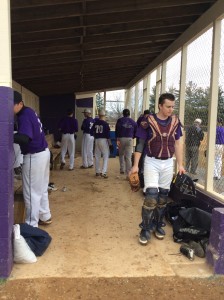 Just before their annual spring training trip to Central Florida, Montgomery College's baseball team finally got a chance to practice outside on the diamond in Germantown.
Since March 1, the Raptors have had six of their seven scheduled spring games cancelled due to winter weather conditions. The single game they'll play in Md. before heading south is a rescheduled match-up against University of Maryland Club in Germantown at 4 p.m.
Head Manager Dan Rascher admitted his club faces a disadvantage in the early goings of the season due to lack of outdoor practice time.
"Yes, we will be rusty. Practicing in the gym keeps our guys in shape, but its not as good as practicing on the field. It will take a little while to get our timing down, but the players will adjust quickly."
The trip to Central Florida couldn't come at a better time for the Raptors, given the obvious schedule frustrations and inconveniences thus far.
What's more, as coach Rascher points out, spring training down south provides a healthy challenge, as well.
"This year we will play two teams, [Niagara and Waubonsee] that qualified for the NJCAA World Series last year. We play eight games in four days, so it will be a big challenge to our pitching staff. The players are very excited."
Baseball players are generally accustomed to playing a large number of games in a short period of time, but that comfort within the daily grind isn't simply a switch that's turned on and off–it takes time.
One of the aspects of baseball that makes it so unique from other sports is the importance of intricacies within the continuity of a club. To be able to play so many games next to one other, a certain trust must be developed.
Rascher expressed the importance of this aspect, but is also confident in his group. "One of the things a coach worries about every year is the chemistry of the team. Our players seem to really get along with each other both on and off the field."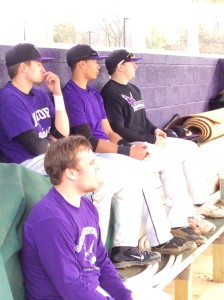 What's more, there's another wrinkle within the process of building a camaraderie within the Raptors' dugout.
While four-year universities and professional clubs have the advantage of mostly retaining the same roster from year to year, Rascher and his staff are faced with a different situation. One far more challenging when it comes to winning consistently.
"We have turnover every year because we are a two-year school. We have good leadership with the second year players and they are helping out the freshmen. It will take a little time for the freshmen to adjust."
One can't solve that system or prevent players from transferring. Former MC star Jake Taylor recently transferred to a school in Fla. The only philosophy moving forward? Next man up.
In fact, the increased number of freshmen could ultimately work in favor of the Raptors, as the freshmen develop into polished sophomore players that can lead, which is about as structured one can get within the two-year junior college system.
Amidst many changes and challenges, if the past is any indication on how the Raptors will perform with many new players, the club will still be tournament bound, contending for a NJCAA World Series bid.