A Strive For a Balanced Enviornment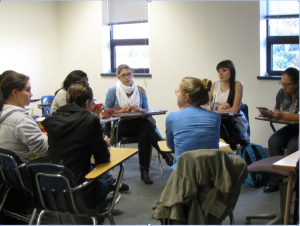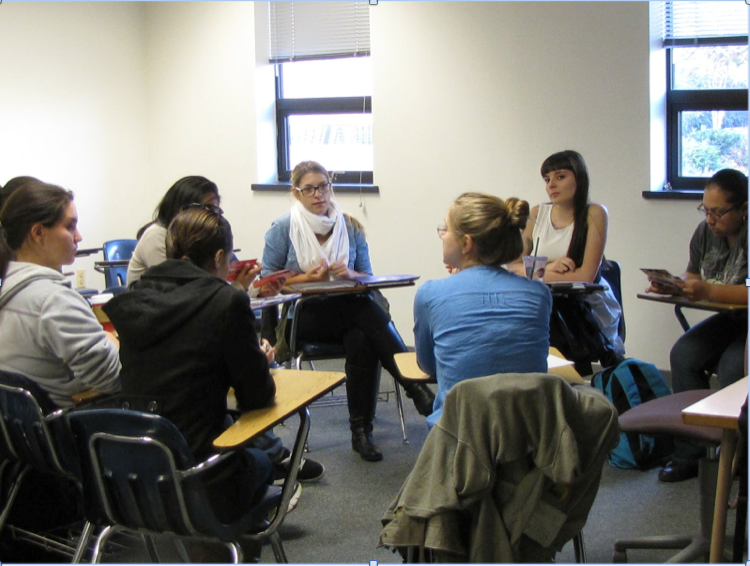 The Women's Studies club circulated a petition to students and faculty to inform them of the increasing concern of "graphic images and questionable information provided by the anti-abortion protesters on campus" during the annual Club Fun day.
Armed with photos and pamphlets, they set up a table right in between the Humanities and the Student Services buildings, a common walkway for most students transitioning between their classes. So far, numerous students have claimed that the campaign makes them uncomfortable.
More than once a month, a man or woman will come with poster-sized photos of fetuses and various historical social injustices (like the Holocaust, and American slavery) and begin to attract the attention of bystanders. They claim to work for different organizations, and that they aren't affiliated with one another.
Alexandra Weidt, president of the Women's Studies Club, says that the petition aims to have a more equal level of discourse. However they are not trying to remove any privileges of advocating on campus. Because college is a very stimulating, fast-paced environment, students are constantly bombarded with new and challenging ideas. Students are very absorbent with these ideas and to have a very dramatized and one-sided argument, leaves no room for alternative opinions.
The Women's Studies Club has created a list of demands accompanying the petition. Once it reaches 500 signatures, they will be able to take their platform to a higher authority. They want to make two major institutional changes:
Alexandra Weidt described, "Firstly, we are trying to document the information they are providing and then display it to [the] appropriate authorities". Some of the facts and statistics being provided to listeners are disconcerting and seem grossly exaggerated to the point of being false. The club wants to have real examples of this by documenting these incidents.
Secondly, "there should be both options on campus for students to be able to gather information objectively." With this being said, the club is considering inviting Planned Parenthood, or another organization that is pro-choice.
The whole process is in its beginning stages but the club plans to get many more signatures next Wednesday during International Day.
The MC Women's Studies Club aims to get involved and take action towards gender equality. They discuss equal opportunities, women's rights, empowering women worldwide and an end to violence against girls and women. Recently, a new issue that has been brought up is the use of the MC Rockville campus as a stage for anti-abortion messages.