Movie Review: Annabelle, Rent At Your Own Risk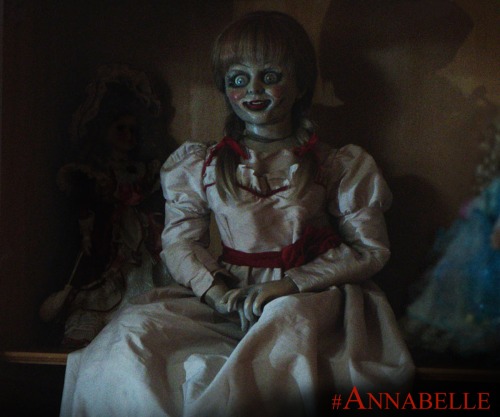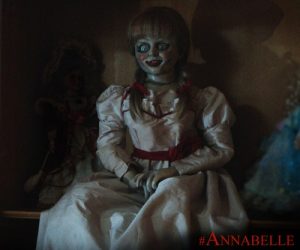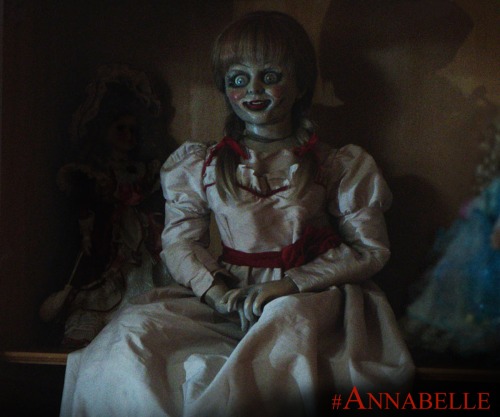 Recent television ads for the horror film, Annabelle, runs with the tagline, "Don't see it alone." Which should instead be amended to "Don't see it at all."
Annabelle is the follow-up to 2013's hit horror film, The Conjuring, and it shares more than a few things with the film. Annabelle is directed by John R. Leonetti, cinematographer for five of The Conjuring director James Wan's films.
The film focuses on one of the scarier elements of The Conjuring, in Annabelle, a doll with elongated arms, a dead gaze and a seemingly eternal grin. The film details the doll's past and is set in the 60's during a period in which most of suburban America held a fear of satanic cults.
A young couple takes center-stage in the film, by way of stay-at-home, pregnant mother Mia and in-residency doctor John Gordon find themselves in possession of the doll, and a break-in towards the beginning of the film sets the tone of the film and possibly shows the origins of the doll's haunted ways.
The film is pockmarked with problems, but perhaps the biggest is the sense of boredom felt through the film's 98 minute run time. Mia is terrorized multiple times throughout the film, meeting multiple ghosts face-to-face, and yet without fail, she's home alone the next day, as if nothing happened.
The film contains good shots, and good ideas, with a great stretch towards the middle of film that includes the bulk of the film's scares. The problem is that this build and suspense is short-lived, and the shallow characters and shoddy plot are given focus.
Annabelle is a bad follow-up to a great film, and rent it at your own risk, but be sure that it's not worth standard movie theater ticket fare.