Not Advocating: The iOS Mess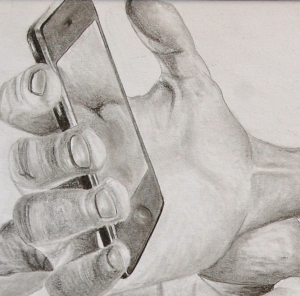 The much anticipated iOS 7 brought a range of issues that made national headlines. As Apple fans rushed to download the new operating system, many had issues attempting to install the update, let alone keeping their lunch down.
Not only did people have installment difficulties, downloads that malfunctioned, and a lack of connection to iTunes, but the new animations made numerous people physically sick.
A series of motion sickness and queasiness complaints, including dizziness and headaches had the Apple company rush to launch iOS 7.0.2. This update fixed two lock screen bugs among other malfunctions of the iOS7 and iOS 7.0.1.
The iOS 7.0.2 however, did not repair the unwanted log-outs, weak battery life, or problems with 'iMessage', and it did nothing for the 3D animations that induced motion sickness.
"We are aware of an issue that affects a fraction of a percent of our 'iMessage' users, and we will have a fix available in an upcoming software update," said an Apple spokesperson via the Wall Street Journal. "In the meantime, we encourage any users having problems to reference our troubleshooting documents or contact 'AppleCare' to help resolve their issue. we apologize for any inconvenience this causes impacted users."
The best way to fix a problem is to restart your device. Another option users have, according to The Wall Street Journal, "is to disable 'iMessage', reset the Network Settings, and then turn 'iMessage' back on. (To reset the settings, go to Settings → General Reset → Reset network Settings.)"
As far as battery life goes, try placing your iPhone on a table or go outdoors.