XBOX ONE: The Future of Entertainment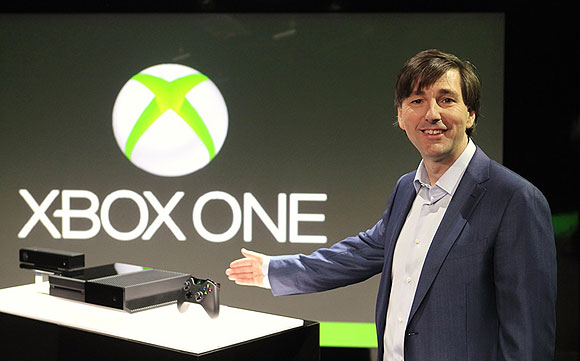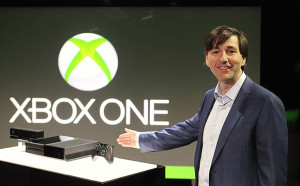 XBOX ONE: The Future of Entertainment
In just under three months, software giant Microsoft will be bringing us a new member in their family of Xbox entertainment systems. Their aptly named Xbox One, due for release on November 22, 2013, is promised to completely change the way we view entertainment. Xbox One is marketed as an "all-in-one" entertainment system, making it a great purchase for not just devout gamers, but all-around entertainment junkies. The system has an HDMI-in port, allowing users to connect their cable box to the system, and turn something as simple as watching television into an interactive experience. The NFL has partnered with Microsoft, and will have a place on Xbox One for football fans as well, bringing in live games, integrated fantasy football, live scoreboards, and more.
As for games, Xbox One will be launching with 23 titles on release day alone, including games such as Battlefield 4, Dead Rising 3, Madden NFL 25, Skylanders Swap Force, Call of Duty: Ghosts, FIFA 14, Forza Motorsport 5, and many more. Still, more titles are confirmed for launch window (the period from launch to about March), such as Destiny, Titanfall, Project Spark, and Minecraft: Xbox One Edition. Even further down the line users will see titles such as Halo, Final Fantasy XV, Sunset Overdrive, and Kingdom Hearts III. With just the launch day lineup, it seems as though Xbox One will have something for everyone. Another huge point for the gamer crowd is the use of cloud processing for games; certain processing tasks can be offloaded from the system to Microsoft's cloud servers, allowing for bigger and better games as well as smoother online game-play.
Every Xbox One system comes packaged with one controller, a headset, and one of Microsoft's Kinect sensors, which has been completely revamped for use with the new system. The new Kinect will allow use of voice commands to and gestures to operate the system — saying "Xbox On" while the sensor is plugged in and active will activate the system and the player can navigate their personalized Xbox home screen using hand gestures. Kinect also enables the new "snap" feature, bringing up a side panel filled with anything you wish to fill it with — a Skype call with friends, a show while you wait for a game to load up, or even a simple Internet search. It was previously stated by Microsoft that the Kinect device needed to be plugged in in order to operate the system, but that is no longer true, and the system can be used without the sensor. The improvements to the Kinect itself include functionality, like heart rate monitoring and more precise motion tracking.
Xbox One will retail at $499.99 starting November 22. Day one buyers will receive a commemorative controller and "game-achievement" with their system.
Meet Xbox One [Xbox.com]
gamescom: List of Xbox One Launch Titles Confirmed [Xbox Wire]