Don't Breathe Film Review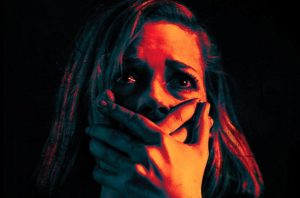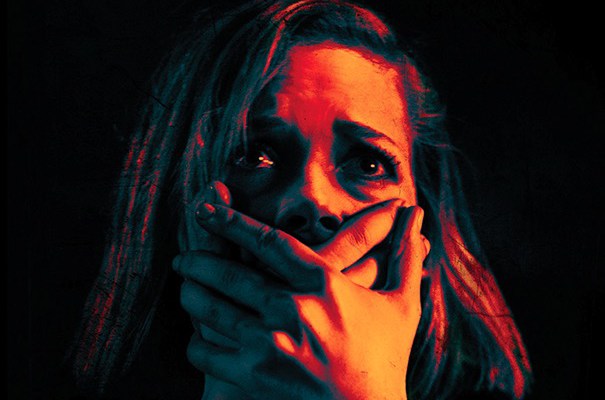 ---
Don't Breathe is the the new film directed by Fede Alvarez, and stars Jane Levy, Dylan Minnette, Daniel Zovatto, and Stephen Lang. With it's riveting suspense that will keep you on the edge and spine tingling moments of terror, Don't Breathe is unlike any thriller that has come out in the last couple of years.
The film takes place in Detroit, Michigan, and centers around three thieves named Rocky, Alex, and Money who want to get out of Detroit and start new lives for themselves. Despite pulling off many successful heists, they barely enough money to start their new lives–but that all changes when Money's dealer tells him about a reclusive blind man who has more than 1 million dollars in his house. Although reluctant, all three decide to rob the blind man thinking it will be an easy heist.
However, once inside the house not only does the blind man catch them in the middle of the heist, but he has a very sinister secret hidden in the house. And from there the film becomes riveting as well as a relentless film ride.
Don't Breathe is a film that not only does well in paying homage to films like Panic Room, but manages to be its own film rather than be another bland horror film. In today's age, horror films fall into two categories: the remake category, or into the "horror film that pokes fun itself" category. Don't Breathe decides to take a stand, and go back to the days where the filmmaker would slowly build up the tension and keep the audience of their toes. In addition, What makes the film great is the fact that it is a smart and unpredictable film.
While Don't Breathe has many strong elements, it does have some weaknesses. When watching the film, the viewer cant help but notice the similarities between this film and the David Fincher film Panic Room. Not to say that the film is a blatant rip off, but the similarities become quite distracting and are quite bothersome.
It is also worth noting that while Don't Breathe is unpredictable, there are characters as well as certain scenes in the film that allow the viewer to predict what is about to happen next and that does hurt the film.
Regardless of its problems, Don't Breathe is a great film that shows how film makers don't have to remake a film made 30 years ago or make a predictable film filled with sub-par story telling and acting. A film like Don't Breathe is a breath of fresh air with scenes that will keep you on the edge of your seat, spine tingling moments, intelligent story telling, and for the most part being unpredictable. Don't Breathe is a must see for any fan of horror!