Like Kryptonite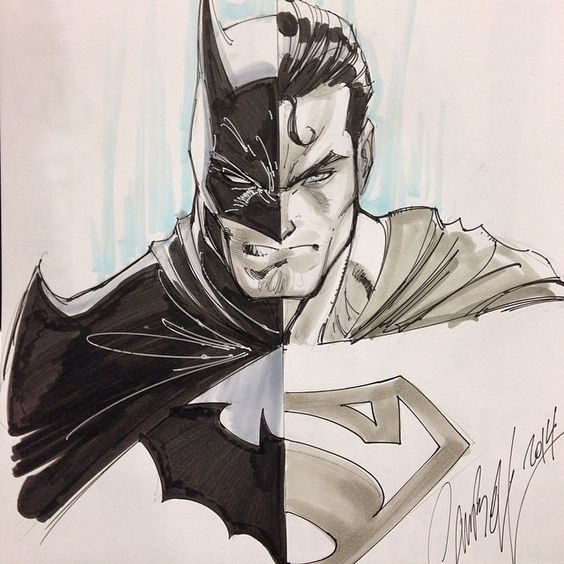 "Batman v Superman: Dawn of Justice" is not as good as it was expected to be. It has positive aspects, but these are not enough to make up for the flaws. The heartless script and the less than original soundtrack did no good for the terrific cast performances, special effects, visual design, and cinematography. It is an empty demonstration of power.
Besides marking the first time Batman and Superman meet in a cinematic format, this film is the second chapter of the DC Extended Universe, which started "Man of Steel" in 2013. This franchise is supposed to bring the characters from DC Comics to the big screen, in a universe shared by all the films. Although this was the first film to point at the existence of this wider universe, instead of the producers focusing on the story`s own good, they used power spectacles to attract spectators.
The script is the biggest problem. The story gained some momentum from the title-battle until the end. However, the length and the lack of humor points to the inability of the writers to condense their ideas and make them entertaining were also problematic. Furthermore, the characters personalities are all one-sided. If it was not for the efforts of the cast, the characterization process would never have left level zero.
Hans Zimmer once again hits the jackpot with a well composed album but the problem was the way the tracks were used in the film. It kept alternating between Gregorian singing and heavy metal from the beginning until the end. Some will likely feel nauseous with so many God-like sounds. There is not a single moment of relaxation.
The performances of the cast were memorable. Gal Gadot was perfect to succeed Lynda Carter as Wonder Woman. Jesse Eisenberg`s performance as Lex Luthor is an example of what the script should have been: funny, fast-paced and positively memorable. In spite of the initial fears, Ben Affleck became one of the most memorable cinematic Batmen.
Moreover, the film has great special effects despite its overuse. The cinematography is perfect. Larry Fong`s Oscar-deserving work created frames that became beautiful pictures. Finally, the art direction very well done that it over-takes the performances of the cast in certain moments.
Batman v Superman: Dawn of Justice puts the DC Extended Universe on a bumpy ride. The next film in the franchise deserves a better story-telling process to make up for the mistakes that have thus far been committed. Otherwise, the latter could be destroyed, like Doomsday destroyed buildings in the film–it would not be pretty.