Artist Profile: Selina George, Aspiring Singer-Songwriter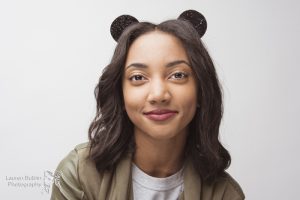 Selina George's music can be described as a splash of Lauryn hill, a dash of Tori Kelly, and a sprinkle of Jhene Aiko. Her style is compiled of artists that have inspired her in her musical career.
Can you tell the fans where you're from and a bit about yourself?
"Selina Dudley, I'm from Rockville Maryland, I'm a student right now at Montgomery College Rockville campus and I'm an aspiring singer/songwriter."
At what age did you start writing music?
"I started writing my own songs as early as I can remember…probably around the age of 8. When I first started taking piano lessons I would write songs on the piano and come up with little melodies and lyrics here and there. From then on, it just progressed into more mature songs."
Who are your biggest inspirations and why?
"I really look up to artists like Lauryn Hill. I love Lauryn Hill because she speaks the truth, she's raw, she's pretty, she's real, and she's very honest, and I appreciate artists like her and Bob Marley. I really look up to Jhene Aiko. She's more contemporary, just because she possess something that she thinks is vulnerable and that makes me like her. That's very appealing to me; especially as an artist. I want to be someone who my fans can feel comfortable with and like they can trust me. I like to be able to trust the music and trust the source of the music where its coming from, and artists like that really speak to me."
What is your kind of sound and why did you choose that route?
"I call my sound acoustic soul. I play the acoustic guitar and acoustic electric guitar. Primarily all the music I write is for the guitar soul because my lyrics come from the soul. My songs are 100% essences of me. […] Guitar acoustic soul and the raw essence; put them together and that's what you get as my sound."
What do you personally consider to be the most incisive moments in your artistic work?
"I would say whenever I'm performing, and I connect with other people it could be somewhere at school. I could be in the cafeteria singing for friends or I could be in the middle of a gig or set and performing in front of an audience of 50, or 60, up to 70 people. But, when you actually connect with somebody else and you feel them walk in to what you are saying and you have them right there with you– that is a very beautiful feeling. It's a high that I chase and that's what I live for as an artist; is that connecting feeling with other people because it feels too good."
What would you like your audience to know about you?
"I would like them to know I'm at a point in my life where I don't know what's going to happen. Sometimes I feel like I don't know what is right from wrong, up from down, left from right, but that's something that everyone goes through. I want people to know that listening to Selina George, my music, to know that it is okay to be in limbo, because you're always growing, always evolving. Also to never doubt that little voice inside your head that says 'this is who I am, this is what I want to do.This is why I'm here.' Always follow through on that instinct, even when it feels like you could be the wrongest person in the world."
What made you want to do the type of music that you are doing right now?
"For me it was more of instinct and impulse. It just kind of comes out of nowhere, I think that's how inspiration works. When you really just want to do something, the fire is always there. There just has to be something to light it, or to ignite it. For me music has always been like an easy option, its been an escape, its been away to release, any sort of negative energy, positive energy. It's been a way to celebrate ups and downs, its been a way for me too communicate my feelings and thoughts better than any other outlet or channel."
Do you have a release date for your album yet?
"I don't have a set release date yet but I'm looking to release it hopefully by Christmas time, so December 25, 2015."
What are the next few projects that you're working on?
"Right now, I'm working on my next single that I have been working on since the summer, since June. It's been a long time coming and I will be releasing it this Halloween.** I'm currently working on a cover for YouTube. I have a YouTube channel I'm trying to get that back locked and loaded. I'm releasing my first album, I did an EP last February on Valentine's Day, that released "south of the border". Right now I'm working on releasing my first album, my first actual CD which should be released by Christmas time, and a couple of music videos to come, maybe some performances as well (locations TBA). This is going to be a very busy year, there's a lot that I'm looking forward to and I'm hoping that my fans are looking forward to it as well."
**Here is the single:
What Social Media can your fans follow you on?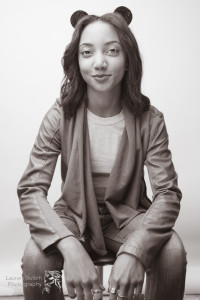 Facebook: selinageorgemusic
SoundCloud:selina-x-george
Twitter: selinageorgemusic
Instgram:selinageorgemusic