Exploring the DC Experimental Art Scene
"If people want new music, then they are going to have to figure out a way to be patrons of the arts – and they will," declared punk revolutionary, Ian MacKaye. DIY (Do-It-Yourself) punk culture has captivated the Nation's Capital's music and arts scene since the 1970s; however, many contemporary experimental artists now struggle to maintain a living and many venues struggle to stay in business. Nonetheless, college students should explore this niche not only to keep it alive, but for personal enrichment.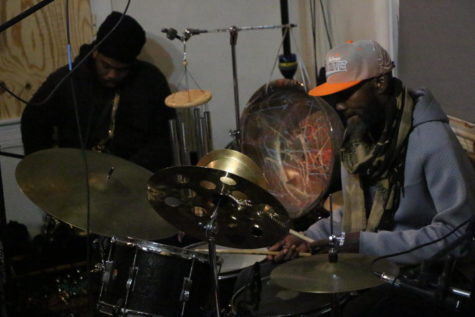 As front man of the spectacular free jazz talent Konjur Collective, which headlined at the experimental hub Rhizome DC performing "rebellious ancestral behavior," King Solomon thinks college students should care about experimental art forms because "college (is) where they're going to be open to explore – they can (reflect) in themselves through experimental art. The more they've exposed themselves to external art they'll be open to creating their own."  
The eclectic Solomon advised, "Just broaden your horizons. So much, so much conditioning programming is already here – these experimental art forms allow us to break free from the norm." Konjur Collective has an album available on all streaming platforms.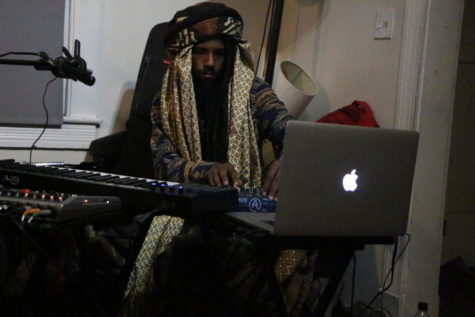 Renee Regan, a performance art character who also headlined at the Rhizome, asserted that "the current state of DIY in DC seems to be going down. I am concerned we are losing Rhizome. Artists themselves have this need to create close to breathing; you're probably paying $1,000 for a room and then your time working at a job that you probably are not getting creative at, so any average person is having a difficult time affording life."
Regan's piece "was a draft of the performance of circus… I asked the crowd three times to mix up, mingle, and chat about what creatively do they engage in, and I had these skeletal fingertips on – I felt like a conductor. The outfit I'm wearing is kind of Cruella Deville skin. I was thinking of myself as a cruel conductor – I'm not cruel. That's a character."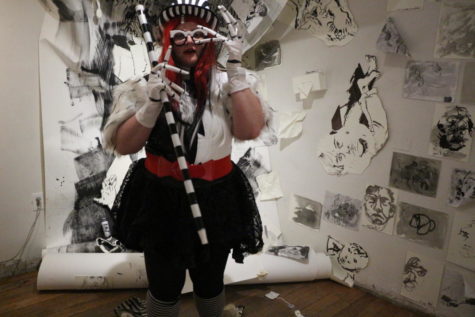 As "an outlet" for "creative experimentation,"  "Randy the door guy" a long-time volunteer at the Rhizome, his "favorite music venue in DC," frequently will "see outstanding musicians and performers very likely not found anywhere else, and the range and types of music and performances are way beyond popular music. It's experimental, very creative, and just the whole spectrum of music from drone to jazz to primitive guitar to rock to performance artists," he lauds.
Randy Kubetin reflects after an evening of ticket-taking that, "there's been experimental music for centuries; classical composers like Stravinsky and Charles Ives might have been considered experimental. This is sort of a continuation of that using modern instruments, electronics, and computer programs to manipulate a lot of different sounds and soundscapes. Sometimes it's very irritating (to) the neighbors when there's an outdoor show."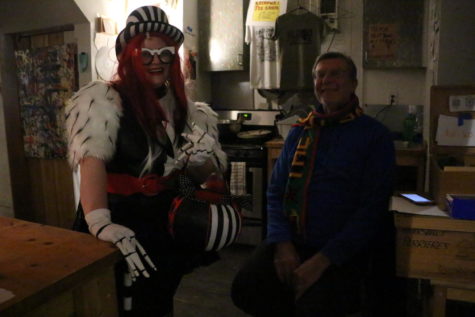 As co-founder for another art spot, the re-opening Takoma Park coffee bar and music venue: the Electric Maid, Brian Robinson has encyclopedic knowledge of local "progressive" music scenes as well as the activism inseparably united to it. For example, anti-war protests used the Maid for organization. Last year, anti-student debt protesters created signs at the Rhizome for a DC demonstration and the Rhizome hosted the Justice Arts Coalition, who held exhibitions and letter writing campaigns to connect with imprisoned artists.
An anti-establishment perspective persists as the consolidated ethos for DC musicians, from go-go to straight edge punk to hip hop to folk and more – Robinson attributes this to many of its forefronts being "disaffected" descendants of government employees. In the 80s, many coffee shops and dive bars such as the famous 9:30 Club "located in brownstone grotty old storefronts in downtown DC (and Silver Spring) back before it was gentrified," corporealized or "displaced by development" in time.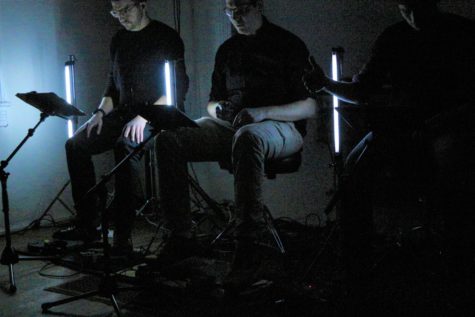 Regarding the local arts, Robinson states that, "it's very important to care. I think you've got to create your own communities. The internet can substitute for that – we've seen in the last five or 10 years how the internet can be used to define and isolate people but it's really easy to destroy."
He continued, "If you don't have have a physical focal point or gathering place, if you don't actualize your expression, then it's all just like bits and bytes. People could say a lot of great stuff came out of the independent art scene in the last 20 years like graffiti, which is designed to be ephemeral, but, still, the whole point of that was that it existed in real life."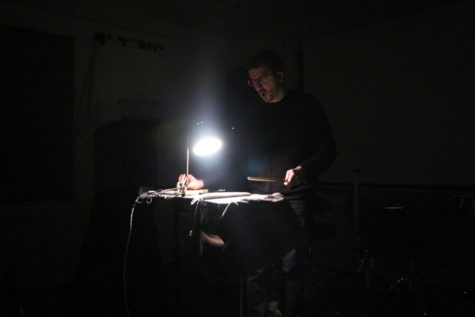 "The best way is to get involved in your community find a place like the Rhizome either in your community or something that's involved in something you care about. And whether that be music or visual arts or writing or activism," encourages Robinson, "you create connections in the community that are long lasting, and you can also influence people that wouldn't otherwise that you wouldn't otherwise meet."
"I think that's the main problem right now: this postmodern nihilism thing going on where people are, like, 'learn on your own; Google is available.' That's where a person comes in, because people can learn from each other without having to rely on Google to teach them stuff and get positive (feedback) because when you're dealing with people face to face, you're expected to offer constructive reinforcement; on the internet, not so much," believes Robinson.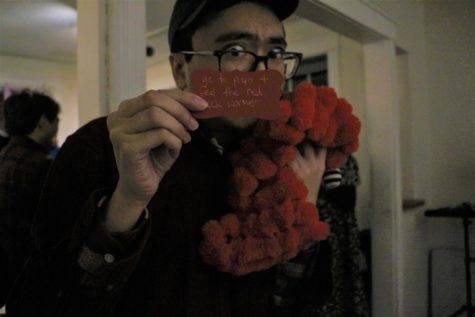 In review of the overall idea of experimental art, when people understand its salience, they get immersed in an inclusive culture that allows education outside of the establishment. Seeking out local places that promote creativity supports individualism and appreciating what the DMV has to offer. Therefore, never shy away from your creative side.