The Stargazers Club: Out of this World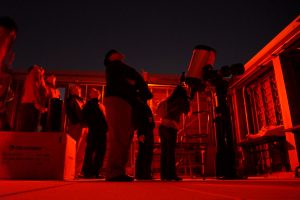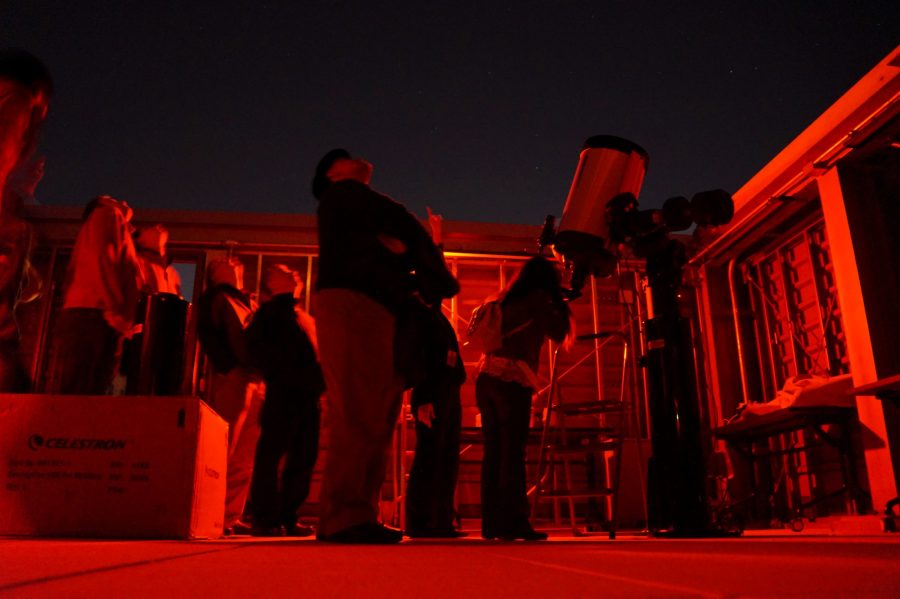 When's the last time you saw a planet 2,300 light-years away? Or talked about water on Mars, or the the New Horizons mission?
These are some of the topics that the members of the Stargazers club discuss at their weekly meetings.
The club recently held their open observation night on Oct.16, and packed over 25 guests. The observatory sits atop the Science Building on the Rockville Campus. All of the guests were astonished by what they could see through the professional telescopes, like the Ring Nebula that is 2,300 light-years away. The club tries to organize an observatory night for its members every couple of weeks.
However, members say that the club has more to offer than experiencing the views through MC's observatory.
"I originally joined just for the observation nights, but the meetings and discussions alone are very fun and worth the time," said club member David Chang.
That is what the Stargazers are all about, to inspire the college community as a whole to learn more about modern astronomy in fun, and exciting ways.
"One of the most important things about the club is that it's not just recreational," said president Bhakti Patel, "it is also very educational, and you get to learn a whole lot."
The club also wants to add to the social life on campus. Every meeting, Patel starts off with introducing herself, and lets the others do the same.
"I always start off the meetings with introducing each other, so we can get to know one another a lot better," Patel said. "You get to know all of the members, rather than just go 'hey!' and try to avoid them after the meetings are over."
The club organizes different events such as visiting the Air and Space Museum, observation nights, movie nights, and Solar Observation days. Students are also motivated to come up with ideas of their own for future trips and on campus events.
Sam Kirschbaum, an active contributing member to the club, mentioned that he's "most excited about going to watch The Martian with the others, as well as [going] to The Air and Space Museum."
If you have a busy schedule and would like to join, don't worry if you can't make it to every single meeting.
"We don't require you to come every week, we are flexible," Patel said. "Just come on in, and we will keep in touch with you!"
The Stargazers club meets every Wednesday afternoon in the Science Center, SC400, at 4:30 pm.
If you have any questions regarding to the club, email professor Carrie Fitzgerald at [email protected]. Make sure to check out their blog at http://mcobservatory.blogspot.com/ for more information and dates of upcoming events.