BCC Teacher Arrested With Child Pornography Charges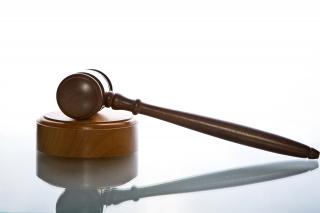 Peter Flynn, a Bethesda Chevy Chase High School teacher was arrested on Friday, January 23, and charged with possession and distribution of child pornography.
Flynn had been a special education teacher since 1979. Former BCC student, Leonardo Karuji, said he remembers Flynn being well liked among his peers. According to Karuji, Flynn was also the "tech guy" who would come into classrooms to fix any technical problems that teachers would have.
According to U.S. Attorney for Maryland, Rod Rosenstein, Flynn was arrested after a federal investigation which began after noted suspicious activity. "It was an investigation initiated by the Maryland State Police which detected evidence of child pornography being transmitted by some suspicious computer, and then they followed up with a search warrant," said Rosenstein.
Flynn's attorney, Paul Kemp, said they may have grounds to fight the distribution case. "In the common sense definition of 'distribution,' I don't think he distributed anything. He participated in a website [which], I think other people, if they choose to, could take stuff off of the website."
The principal of BCC, Karen Lockard, sent an email to the school community as soon as the indictment was made aware to the school. Lockard emphasized in the email how immediate action was taken as soon as the school was aware of the investigation.
Lockard also said none of the activity occurred on school property or involved any of the students from BCC. Aside from what she sent through email, Lockard has no further comment about the case.
Flynn is currently on administrative leave, according to school district spokesman, Dana Tofig. "Mr. Flynn was removed from Bethesda-Chevy Chase High School in September when we were informed about the federal investigation," said Tofig.
Tofig also said Flynn has been working in the school district's central office in an administrative position while school officials waited for the indictment, where he had no contact with students.
Though Karuji feels that the case will eventually blow over, he is still surprised by the situation. "He had a lot of good energy," Karuji said. "We even cracked some jokes. Some friends are really sad about it–I see it when I talk to them."
Flynn was released after appearing in U.S. District court in Greenbelt on Friday under the conditions of avoiding minors, seeking psychiatric treatment, and not having access to pornography, firearms, computers, or any device with internet access.