Office 365 is Coming to MC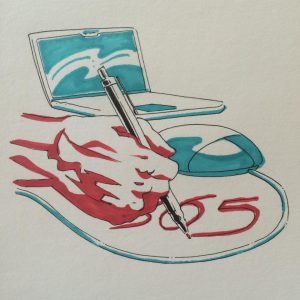 As of last month, a new software update that affects the entire student body has been implemented here at Montgomery College. Here comes Office 365, which is advertised as a more simplified, efficient, and well-organized type of technology.
"Office 365 is here to enhance/improve business processes, and, most importantly, meet the needs and expectations of the College community," said Carl Whitman, VP of Instructional and IT/CIO.
Essentially, it's a new software update that's supposed to make the lives of MC students and faculty a whole lot easier.
The question is: what is Office 365?
"Office 365 is a suite of cloud-based collaboration and productivity services which provide access to familiar Office software from any device," said Whitman.
The update pertains to a new, cloud-based formatting in the familiar desktop version of the latest Microsoft Office applications such as Word and Excel.
It also refers to a new subscription to other productivity services that are enabled over the internet. As an MC student you're supposed to have quick and easy access to free web tutorials, software location, and a more attractive mobile setup of college friendly websites.
Not only should you have access to those websites, but you'll be able to easily access those sites from a mobile device. We all know the complications we face when trying to access a site that isn't quite compatible with our phones.
For instance, MC's home page has a lot of great features, but our phones prevent us from experiencing them all without frustration.
Office 365 is said to change that, resulting in an overall more satisfying experience.
Overall, the point of implementing Office 365 is to create not only a more efficient and compatible software, but to produce an easier experience for students and faculty. Whether it does that or not, we will see.
"Technology is constantly changing – and the College's Office of Information Technology (OIT) is committed to keeping pace," said Whitman.
To fulfill this promise, the new software will include: 50 gigabyte individual Exchange mailboxes (a dramatic increase over the present limit), optimized access for mobile devices including iPhone, iPad, and Android platforms, and online access to the latest Office software.
Access to Office software isn't the only change that will come with Office 365, though. It will also effect your student e-mail.
"Microsoft Office 365 will become your official Montgomery College student e-mail service in early October," said Whitman.
However, with the new software, current student e-mails will not be migrated to Office 365.
The good news is that current emails will remain accessible, in a read-only format, to give students time to save any important e-mails to your personal computer. So if you know you have important files, start saving before the switch!