Rockville Civic Center Park to ring in the holidays with musical performances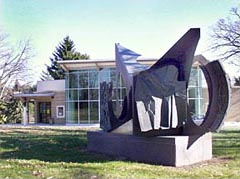 From the gingerbread lattes, to the music coming from your radio, and to even wearing your favorite overcoat, everyone can nod in agreement that the holidays are here. The Rockville Civic Center Park will feature The Victorian Lyric Opera Company Orchestra on Dec. 14, at 8 p.m. The will be joined by the Metropolitan Chorus of Arlington and will feature choral and instrumental music of the season, plus "The Many Moods of Christmas," a series of four suites of Christmas carols for chorus and orchestra. The arrangement of the program is by the conductor of the Atlanta Symphony, Robert Shaw. Tickets are $16 for students with identification, $20 for seniors (ages 65 and older), and $24 for adults.
Also, Rockville Civic Center Park will feature the Rockville Concert Band, under John Saint Amour, for their annual holiday concert on Sunday, Dec. 16 at 3 p.m. Featuring popular holiday music, this program will guarantee to get even the biggest Scrooge into the holiday spirit. Once you're finished going to that program, take a break and then head back for the Rockville Chorus, under the direction of Bryan Seith, on 7:30 p.m. on Dec. 16 to enjoy their classic rendition of holiday carols. Both shows do not require tickets, but a kind $5 donation is suggested.
For more information or to purchase tickets online, visit www.rockvillemd.gov/arts.