Jack Kent Cooke Scholarship Semi-Finalists
Seven Montgomery College students have made the grade as semi-finalists out of a pool of 1,400 applicants and 458 semifinalists in the Jack Kent Cooke (JKC) Foundation's nationwide Undergraduate Transfer Scholarship Competition.
Jack Kent Cooke an NFL owner and philanthropist, who valued education.  Thus, he wanted to create opportunities for students that displayed resilience and felt willing to further their education.
Out of a pool of 1,400 applicants, 458 semifinalists were chosen nationwide. Montgomery College has the most semifinalists of any community college in Maryland this year, according to MC President Dr. Williams Monday Minute email.
According to Dr. Williams' email, Montgomery College has had a history of award winners the start of the Jack Kent Cooke Scholarship program. Since 2003, 18 have gone on to study at several major universities including American University, Cornell University, Georgetown University, Georgia Tech, Morehouse College, and University of Maryland College Park.
The semi-finalists come from all three MC campuses according to the Monday Minute. JKC judges chose the following:
Abdullah Shamsan (computer science), Rockville Campus
Damilaire Mumuney (business), Rockville Campus
Normand Bayigamba (international relations), Rockville Campus
Luiz Mata Lopez (computer science), Germantown Campus
Luana Rojas Zurita (aerospace engineering), Takoma Park Campus
Salka Djiteye (civil engineering), Takoma Park Campus
Swechchha Shrestha (information systems), Takoma Park Campus
Damilaire Mumuney majors in business at Montgomery College and plans to transfer to a four-year university to major in Operations and Analytics for building a career in sustainability management. She shared how she had found out about the Jack Kent Cooke Scholarship.
Mumuney detailed, "I found out about Jack Kent Cooke during my first semester at Montgomery College. I'm an MBI [Macklin Business Institute] student, so there was another student, Wendy Mejia, who had gotten the scholarship a few years before I was in the program. I connected with her, and she kind of became my mentor through the whole process."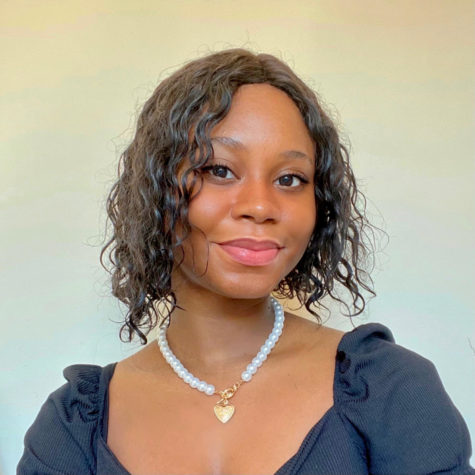 Mumuney applied to the scholarship through the Common App. Dr. Lucy Laufe, department chair for college-wide honors programs at Montgomery College and scholarship director, provided an overview of what was expected.
Dr. Laufe assisted students providing mentorship through the scholarship's application process and hosted beneficial workshops about how to apply for these scholarships.
Mumuney detailed, "The JKC scholarship has a base requirement of a 3.5 GPA and a variety of academic/personal endeavors. Each question had a character limit, but I remember reading them over and over then outlining how my experiences applies to each."
Mumuney shared advice for future students may pursue applying for the Jack Kent Cooke Scholarship: "My tip would be to start early, focus on quality rather than quantity, and remind yourself that everyone's experiences differ. Regardless of how talented another individual is, it won't have an effect on your application."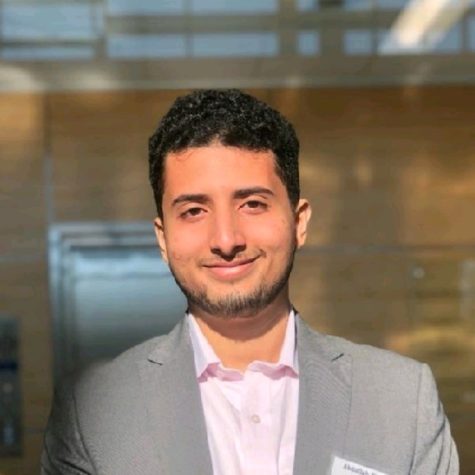 Abdullah Shamsan, a computer science major, plans on transferring to a four year institution to double-major in computer science and engineering. Shamsan aspires on working with non-governmental organizations to support developing communities. Shamsan also shared his experience about how he had found out about the application process:
"I read about the scholarship online and got to know more through Dr. Laufe's workshops. I used the common app portal to fill out and submit my application and the supporting material."
In an interview, Shamsan mentioned his experience with some of the questions that he remembers answering on the application: "JKC criteria are to be a community college student with plans to transfer in the fall, the student must have never attended a four year institution. The application mainly focused on the applicant's stories and backgrounds as well as the ability to express themselves in a few words. For example, one question asked about an obstacle I had to overcome."
Shamsan shared tips for future students who are interested in applying for the Jack Kent Cooke Scholarship: "My most important tip is to start early and let people read your work. Also, go to the Writing Center and Dr. Laufe to help you organize your thoughts."
MC's JKC semi-finalists have promising potential. An opportunity for future students who want to apply to this prestigious transfer scholarships starts in fall of 2023.