The Drake and Migos Tour!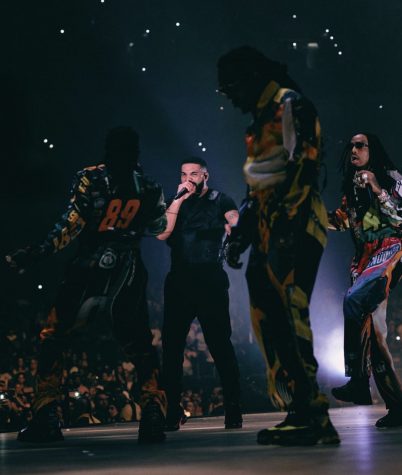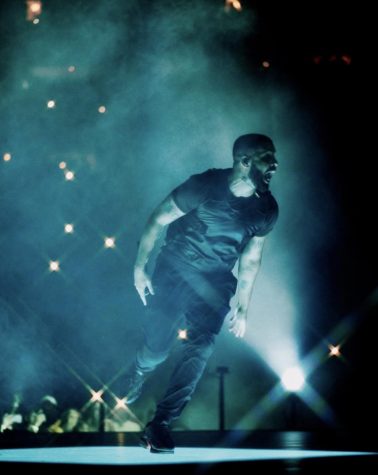 Aubrey and Migos tour was an unbelievable hype! Rapper Drake showed his love for the Washington metropolitan area by performing two shows here last week at Capital One Arena on Sept. 12 and Sept. 13. Both shows were sold out, including arena seating and floor seats.
Starting off the show was artist Roy Woods. Like Drake, Roy Woods is also a Canadian native and is having a breakthrough with his music career. Roy Woods has been in the industry for quite some time and performed his biggest hits from SoundCloud and YouTube.
He started off with his most recent popular song titled "Something New." He gave a lot of energy during this performance and was very interactive with the crowd during his songs. He enjoyed dancing along with his fans in the audience to his own hits. Because he was the opening act and Capital One Arena gives artists a time crunch, he only performed two songs. Next, Woods played his hit titled "Drama." This song didn't make it to the radio, but it is well known on SoundCloud and YouTube.
Up next was rap group Migos and the hype of the trio made everyone's night. Migos is from Lawrenceville, Georgia. The group consists of three rappers with the stage names of Takeoff, Offset, and Quavo. Migos debuted back in 2008 and released their first album in 2013.
With so many of their songs still on the Billboard charts today, they gave fans an entire 30-minute melody of complete hype-ness of all of their best tunes. Fans were dancing in their seats and forgetting about their phones because they were filled with the excitement of the moment.
They started off with one of their biggest hits "Fight Night," which debuted back in 2014.  They continued on with songs like "Hannah Montana," "Ric Flair Drip," "I Get The Bag," "T-Shirt", "Slippery," "Pipe It Up" and ended their first half with their best hit "Bad and Boujee."
In as many concerts as I've been to, I have yet to encounter an artist that really engages with their audience and gives them an experience until last night. Artists don't have much to offer but to show their talent on stage. When you bring enough hype-ness to the stage and show fans you can party with them, it can be a great show—and that's what rap group Migos showed their DC fans last night.
After Migos performed, Aubrey, aka Drake, was next! Drake's entrance for his performance was quite interesting. He had a white curtain cover the entire stage while he was performing his first most-played song off of his current album "Scorpion." While Drake was behind the curtain, he began to let the music play and when the audience noticed that Drake was already on stage, fans started going ballistic.
While reaching the chorus of the song "8 out of 10," the curtains slowly started rising and everyone finally saw Drake, and the audience was excited. Towards the end of the first song, Drake began to bring the hype-ness the entire audience was waiting for. He continued to do songs off of the album and most importantly, he did the medley of his own hit singles he's released within the last ten years.
Drake took us back to the "OVOXO" days from the Grammy-winning album "Take Care" which features artists like Rihanna and The Weeknd. Drake played his hits like "The Motto," off of the "Take Care" album. He also continued to play bops like "Yes Indeed" featuring Lil Baby, he performed "Jumpman" and the audience gave the artist an unbelievable amount of hype.
Continuing throughout the show he played more hits like "Started From the Bottom", an entire melody of his own songs consisting of "Free Smoke," "Trophies," "Gyalchester," "Pop Style," "Over," "Headlines," "All Me," "Blessings," "For Free," and "My Way" featuring Fetty Wap.
The ending of the concert was both Drake and Migos together, finishing up the show with the performance of "Walk It Like I Talk It," "God's Plan," "Nice For What" and "In My Feelings."When artists like Drake and rap trio Migos give their all in performance, the audience becomes engaged, everyone forgets their phone, and the artist and their fans just end up having one big party. The next time Drake comes around I recommend spending the money to go see him.
Leave a Comment