A Review of a Live Performance of "A Light for Attracting Attention"
"We don't need to fight," Thom Yorke belted at the initiation of his Wednesday, November 23rd, 2022 concert at the Anthem in Washington, DC. He continued, "look towards the light," plucking his Guild Starfire II bass to the tune entitled, "The Same" as strobes flashed on Yorke and his group, the Smile; including band mate Jonny Greenwood with his Les Paul, and drummer Tom Skinner with his Ludwig four-piece kit. The British trio, who blends electronica with art rock with harsh lyrics about the drudgery of the human condition, blessed the packed venue with eighteen visionary ballads. The tour celebrated the fan-adored 2022 debut album release of A Light for Attracting Attention.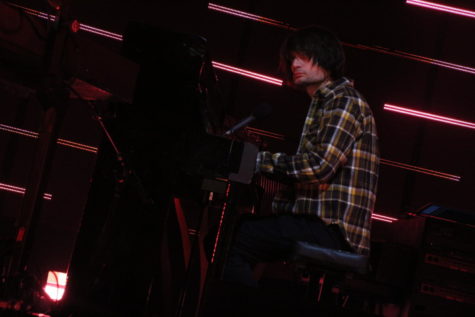 Preceding the show, the avant-jazz one-man act Robert Stillman played a few progressive pieces that took up the 8pm hour. The experimental composer, who, in the Smile's encore accompanied the unreleased tune "Colours Fly," skillfully switched between saxophone and synthesizer; an act as clean as his outfit. Stillman's melodic development engaged the crowd, largely consisting of Radiohead devotees, fanatically impressed by blended jazz tonalities and rock rhythms that the expressive instrumentalist Stillman expressed within his high-energy experimental grooves.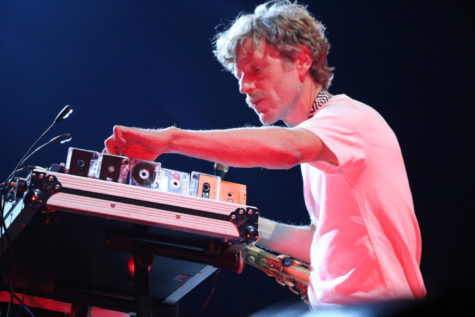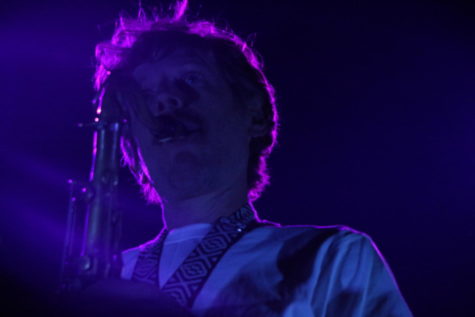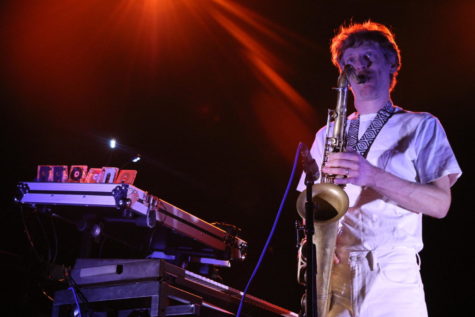 Yorke left the crowd anything but "feeling pulled apart by horses," as he concluded appeasing his audience with a revamping of his solo tune. Best known for being front man of the long-running fearlessly unconventional band Radiohead, Yorke maintains his innovative arrangements, signature falsettos, and societal criticisms during his futuristic engagement with Radiohead band mate Greenwood and new collaborator Tom Skinner.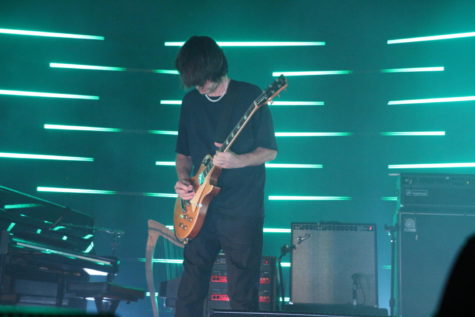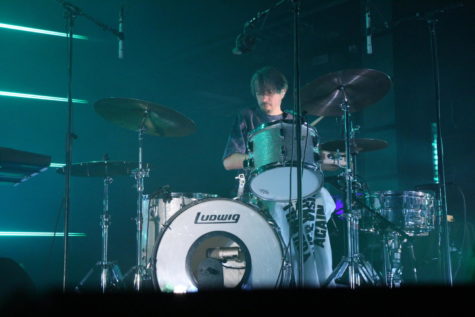 Carson, a fan waiting in the General Admissions pit, called seeing Thom Yorke "a spiritual experience, with a true, genuine artist; a genuine person. Lots of emotion." They believe that going forward with the future of Yorke's work as "hard to say" because "he has a consistent voice – we know who he is – but there's no telling what he's going to tackle in subject matter."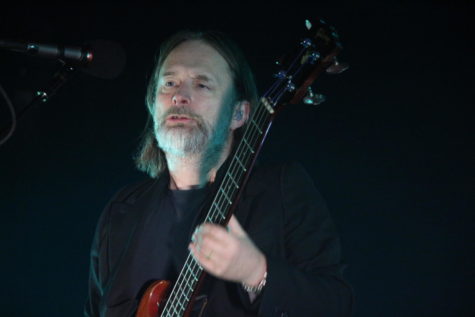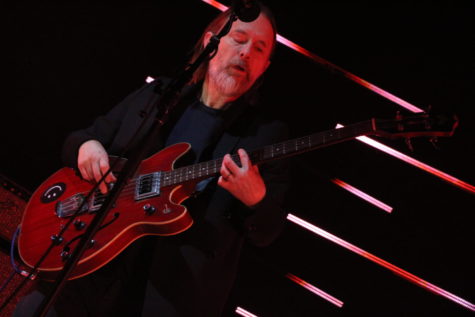 Another fan, Samuel, calls the Smile "a bit more intimate" compared to Radiohead's art rock and jazz style. "But then, I also feel it follows the trajectory of [Radiohead's 2016 LP] A Moon Shaped Pool." Samuel notes he discovered Thom Yorke through Radiohead when he went to high school.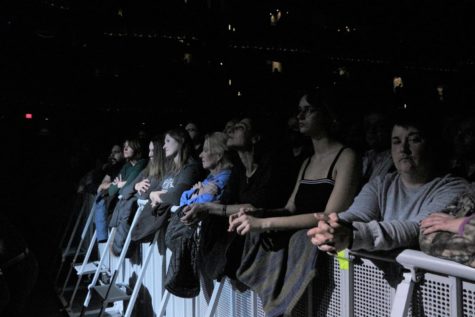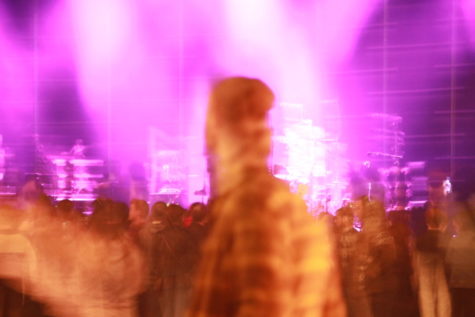 Fan Ben stated: "I'm looking forward to seeing Jonny Greenwood and Thom Yorke. [A Light for Attracting Attention] reminds me of Thom's first solo album, The Eraser." He adores Jonny Greenwood's "layering."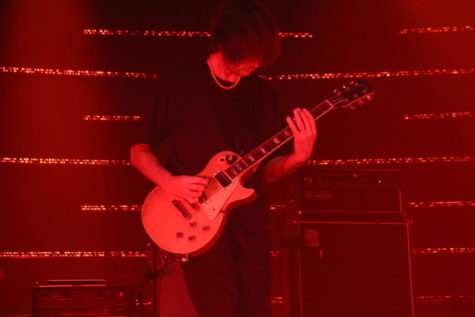 Liz, a 41-year-old fan since age 14, accompanied by fellow fan, Christopher, "drove from Baltimore" and has "seen Radiohead twice." She felt seeing the Smile live unlike Thom's other band "because it's a three piece band and the sound to me, as a Radiohead fan, is very different. Radiohead's presence is massive, and this [venue] is small compared to… sold out [arenas]."
"It's okay when musicians you love try new things. I think it's a great album," Liz praised excitedly.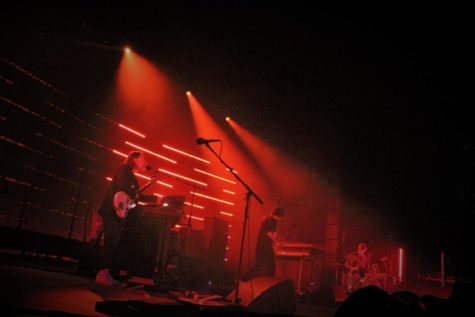 Yorke consistently releases records equally popular within the mainstream and underground due to his pessimistic lyrically thematic take on the noise of everyday living. The powerful consonance of his many creative masterpieces should be enjoyed by both younger and older generations alike. In sum, the transcendent experience of attending a Thom Yorke performance should make its way into the bucket list of any appreciator of art that beautifies the banal.