JoJo's Bizarre Adventure -TV Review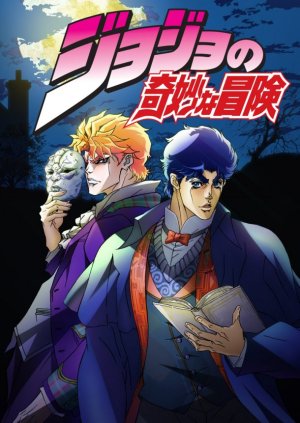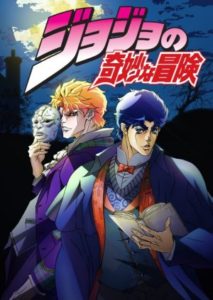 This past Sunday marked the U.S. premiere of JoJo's Bizarre Adventure, the anime based on the long-running manga series. Hardcore fans have been anticipating JoJo's Western debut for a while, but now that it's here, does it live up to the hype?
The story proper begins in the first episode when English aristocrat George Joestar adopts the poor and orphaned Dio Brando. Our protagonist, thirteen-year-old Jonathan Joestar, is excited to meet his new brother as the carriage pulls to the front of the mansion. That excitement soon turns to anger and fear when not longer than a minute after their meeting, Dio kicks the family dog, Danny, across the courtyard. Dio has big plans for his new life and intends to usurp Jonathan as the heir to the Joestar fortune. He makes it his life's mission to make Jonathan as miserable as possible.
The plot so far is fairly straightforward, if a little rushed. This episode seemed eager to get Jonathan's and Dio's childhood out of the way quickly to focus on the action to come. But the plot isn't what makes this series stand out. JoJo is an exercise in the artistic extreme. Almost every shot is flamboyant and melodramatic. Color pallets will change on the fly to emphasize the emotion of a scene, or just because it looks cool, regardless of whether or not it makes sense. One shot in particular, where Dio elbows Jonathan's face, shows both characters in a shiny yellow hue in front of a psychedelic swirly background before returning to a more normal appearance.
The voice acting is superbly done with a standout performance by Patrick Seitz as Dio, who delivers Dio's smarmy, narcissistic brand of evil so wonderfully you can't help but love to hate him.
The show is very extravagant, but there's a certain self-awareness in JoJo that makes it charming rather than cheesy. It can be jarring at first—but halfway through the episode, you become accustomed to the show's eccentricities and you forget for a minute that you're watching a Bizarre Adventure.
Overall, JoJo's Bizarre Adventure is a fun and unique experience that excels not in its story, (though the plot and the characters so far are entertaining) but its storytelling. Its outrageous stylistic choices could turn off less adventurous viewers, but to anyone else I would highly recommend it.