Black History Month: Robert L. Johnson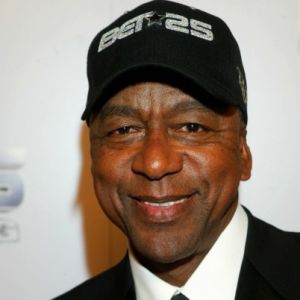 Robert Louis Johnson is an American entrepreneur best known as the founder of the BET channel and as the country's first African-American billionaire.
Johnson was born on April 8, 1946, in Hickory, Mississippi, as the ninth of ten children. He founded Black Entertainment Television (BET) in 1979 with his wife, Sheila. He became the first African-American billionaire after selling the network to Viacom in 2001.
He is also the majority owner of the Charlotte Bobcats of the National Basketball Association (NBA). After his family relocated to Freeport, Illinois, Johnson earned a Bachelor of Arts in History at the University of Illinois in 1968.
Johnson then moved to Washington D.C. where he worked for both the Corporation for Public Broadcasting and the National Urban League. In 1976, he became the vice president of governmental relations for the National Cable Television Association (NCTA), an organization comprised of various cable television companies.
Johnson's work with NCTA inspired him to develop television programming that was dedicated to African American viewers who at that time were unrecognized as a target audience group.
BET first aired in January 1980 and its content primarily consisted of black films from the 1940s and 1950s. Later, with the development of Music Television (MTV), music videos became ingrained in the popular media and BET promoted black rhythm and blues and hip hop artists.
Even though BET only aired for a few hours each day in its early years, it quickly developed into an influential medium for African American self-expression and racial pride within American popular culture.
Although BET thrived in the 1990s by expanding its viewership and product line, Johnson decided to take the company private in 1998. In 2001, he sold BET to Viacom for $3 billion, making Johnson the first black billionaire.
He retained his position as the CEO of BET until 2005 and afterward formed the Robert L. Johnson companies, a conglomerate of firms that worked in financial services, hospitality, real estate, film production, professional sports, gaming, and recording industries.
Since selling BET Johnson has headed in numerous directions, accomplishing some personal goals while still promoting the African-American community.
In 2000, he started a plan to create an airline company called DC Airlines, which would service a regional area around the District of Columbia, and more importantly, be the first airlines to be owned by an African American.
Today, the Entrepreneur and business leader who is known for being the founder of Black Entertainment Television (BET)is most famous for his promotion and dissemination of late twentieth century forms of black cultural expression.
Johnson's efforts to offer representation of African Americans on television was the start of a media revolution for blacks and other minorities alike who were and are still underrepresented in the television and film industry.
Due to his work, many young and upcoming aspiring actors of color have many individuals who serve as role models, essentially advocating the ability to making it on the big screen.