Artist in Residence: Raj Bunnag–Print Exhibition in the Sarah Silberman Gallery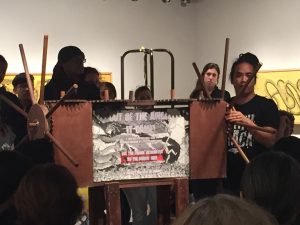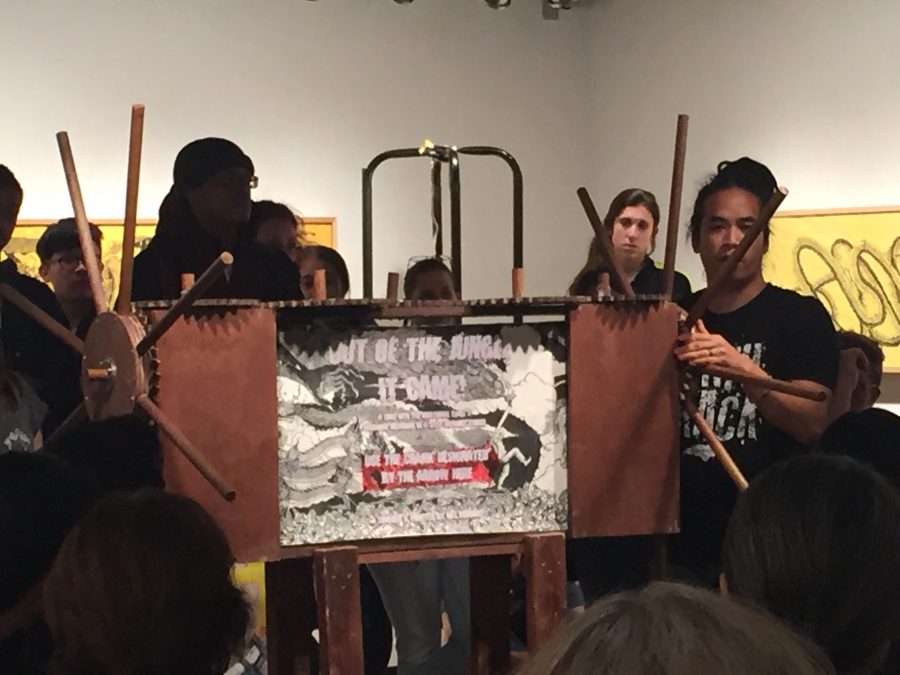 The Sarah Silberman Gallery is featuring Raj Bunnag's print exhibition on Feb. 2 lasting through the 26 at Montgomery College in Rockville. Bunnag gave an artist talk in the gallery on Thursday, Feb. 4 from 1-2 pm.
Raj Bunnag, a former Montgomery College student, has been printmaking for about 10 years. He works as a professional printer at the Supergraphic studio located in Durham, North Carolina. At Supergrahic, Bunnag teaches local artists who are interested in creating multiples of their work. He also furthers his own print projects by using his images for shirts, business cards, posters and invitations.
Bunnag employs bold vivid colors for his print works which convey cultural perceptions of his family's Thailand background. Bunnag creates multiples of the same print by accompanying some of them in neon colors and others in black and white.
"If you want to be a successful artist, you have to look at the people before you," Bunnag said during his artist talk. He's inspired by periods of art history involving Mythology and murals. He combines as much content into one space as he possibly can which is why his print works are very intricate and unique.
Bunnag's print works feel almost like a "Where Waldo's" search. There's just so much to observe at once. Bunnag even said his lucid dreams are also what helps him to create such vivid imagery.
Here's a link to Raj Bunnag's web shop:
http://goldnugpress.bigcartel.com/