The Next Generation of Soul and Rock & Roll: Singer/ Songwriter Tangina Stone Makes her first D.C. Debut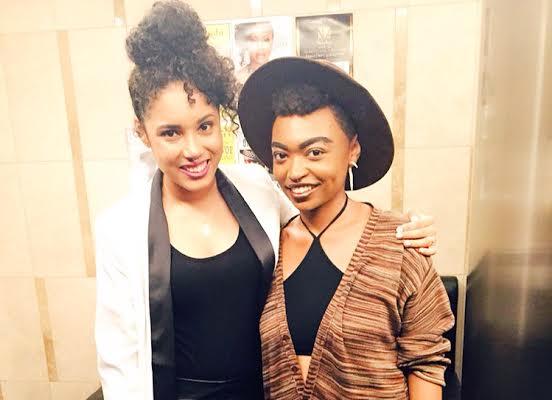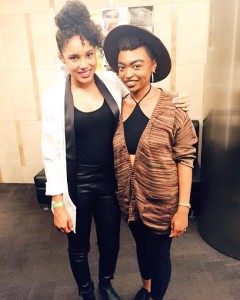 Tangina Stone's music style is a powerful combination of Soul, R&B and Rock and Roll. She pulls emotional inspiration from her own and other people's life experiences. In an interview after her performance, Tangina mentioned that her latest record Control was meant to bring awareness to the dangers of drug abuse.
On Friday Sep.4 the Howard theatre hosted a collection of next generation Soul and R&B artists. Tangina Stone, and her band, "The Tangina Stone Experience" performed her first EP, "The Fall" for her D.C. debut.
"Most people think Control is just a love song. It's also about addiction. Addiction is so impactful that it can be compared to your greatest love." Stone said.
Her music has such a captivating spin because she's been greatly influenced by artists such as Sade, Lauryn Hill, Kurt Cobain, Stevie Nicks, and Billie Holiday.
Tangina connected to the audience through her expressive nature and sensual stage presence.
Intensely melodic sounds meshed with sultry lyrics create the therapeutic Tangina Stone Experience. Her songs have underlying meanings that she uses as a platform to passionately express metaphorical messages about life and love.
Having a strong sense of self is a very useful personality trait. When people truly understand themselves, they make better decisions that improve every aspect of their lives. Individualism is a result of being self-aware and confident.
Tangina Stone faces her fears head on but doesn't allow those thoughts to hinder her from pursuing her dreams.
She reflected on a quote from her father, a motto to live by; "to limit someone else is murder, to limit yourself is suicide."
When you have made the decision to follow your heart like the limitless Tangina Stone, you can then make better decisions that will help you to ultimately reach your goals.
Interested in knowing more? Check out her links below:
Website: http://tanginastone.com/
YouTube Page: http://youtube.com/c/tanginastone
Twitter: http://twitter.com/tanginastone
Instagram: http://instagram.com/stoneblu_