Listen in as Daniel, Kinney and Eli discuss everything NHL Playoff talk, NBA Playoffs, MLB Opening Week ...
Review Page
Bacon and Egg Burger with Fries(Photo Credit: James Chang) Heading to the Burger Joint:   The ...

Picca: Pollo a la Brasa Picca's Peruvian chicken(Photo Credit: James Chang) Montgomery ...

In 1979 Penthouse creator Bob Guccione shook cinemas with his steamy erotic yet non-pornographic film ...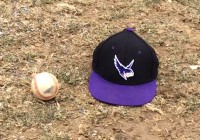 With a sweep of Westmoreland College last week, the Raptors are a solid 18-6 on the season, with an 8-0 mark in April. (photo credit: Ben Holmes) The Montgomery College men's ...