Many news publications and networks have conveyed violent, aggressive, and sometimes biased perspectives ...
Sports
The night has finally arrived. The most anticipated fight of the century is making its way onto pay-per-view ...

Making the case for NBA MVP   The 2014-2015 NBA season has been witness to a number of talented players ...

 Club Profile: Honors Club Updated: 4/27/2014 The teams are set, the sweet air of spring is in ...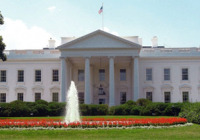 The 2016 U.S. Presidential election is just a little over a year away. Hillary Clinton is believed by many to be the clear favorite to win the democratic nomination. Who from the Republican ...