Montgomery College (MC) radiated energy and emotion as staff, students, and faculty members gathered virtually over Zoom to commemorate National Coming Out Day on October 11, 2023, an annual event empowering many LGBTQ+ individuals. MC Pride & Allies hosted the event. The LGBTQ+ support and advocacy group is composed of faculty, staff, and students.
The organizers provided campus inclusivity resources, expressions of solidarity, and storytelling. The personal narratives shared by students and faculty members filled the heart of the day's events. These brave accounts served as powerful reminders of the personal nature of coming out and as testaments to the diverse experiences within the LGBTQ+ community.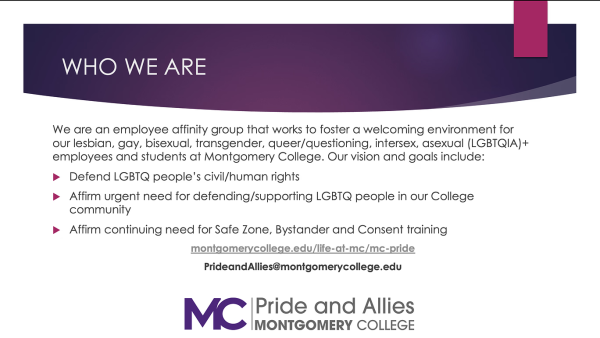 "Coming out isn't a one-time event. It's a continual, lifelong process, a series of moments and conversations," shared one student during a panel discussion. This sentiment resonated with many in attendance.
Luke, a sophomore, recounted his own experiences with coming out and stressed the importance of visible support systems, "When I first came here, seeing the Pride flags around campus and knowing there were faculty members I could talk to made all the difference. It made me feel seen, understood, and accepted." Luke reflected upon how inclusion symbols significantly impact students' comfort and confidence levels.
Stories touching on family, acceptance, and personal boundaries provided further insight into the coming out process' dynamics. Stephanie spoke about her partner, a transgender woman, and the multifaceted reactions they encountered. "There's a narrative that everyone's coming out story leads to full acceptance, but that's not always true. For my wife, it's been a mix — supportive friends but estranged family members," she explained, highlighting that every individual's story is unique and laden with personal challenges and triumphs.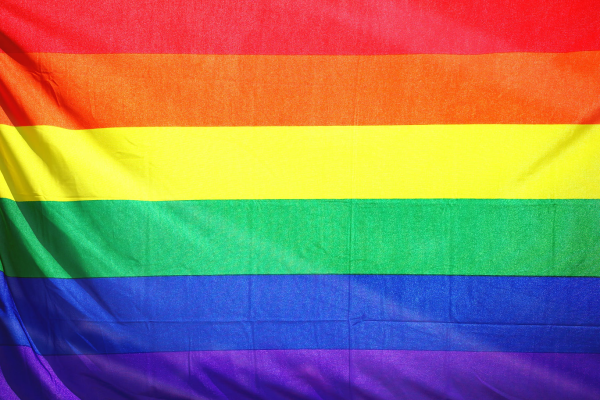 An anonymous college faculty member emphasized the spectrum of experiences in coming out, including the choice not to, adding a nuanced perspective to the conversation. "I've never felt the need to announce my sexual orientation to everyone. For me, it's a deeply personal aspect of my life. What matters most is the respect and equality we provide to each other, regardless of who we love," they stated.
Beyond personal stories, the college demonstrated its ongoing commitment to the LGBTQ+ community by showcasing support mechanisms. The resources include counseling services such as the MC Counseling Center and student-run organizations, including Pride+ Club, underscore the institution's mission to create a safe space that is accepting of the LGBTQ+ community on campus.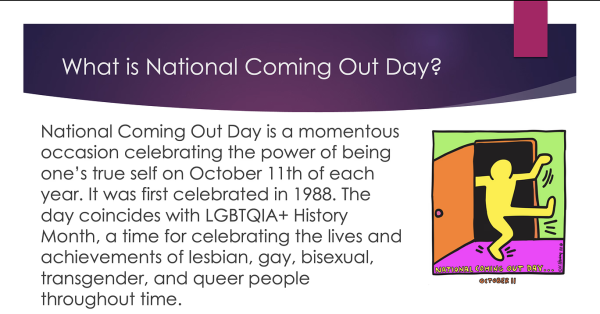 The deeply personal stories shared at MC's Coming Out Day also reflected broader societal issues. Each narrative underscored the ongoing challenges faced by the LGBTQ+ community, including legal and rights-based discrimination, health disparities, and the high rates of violence against transgender individuals, particularly trans women of color.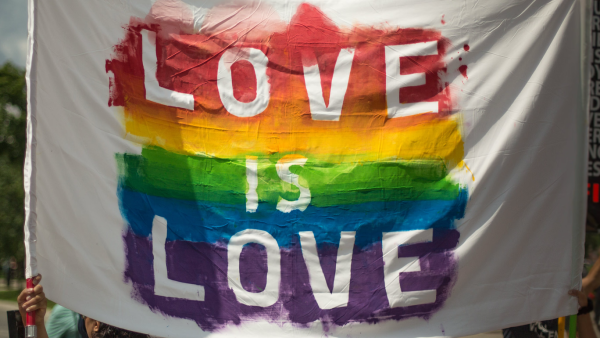 The stories from National Coming Out Day at Montgomery College reminds the community that significant strides have been made and the journey continues towards full equality and acceptance for the LGBTQ+ community. Despite its obstacles, the path forward is filled with hope, strength, and an unyielding spirit of solidarity.
To learn more about LGBTQ+ support resources and groups on and off campus, please visit the following websites, courtesy of MC Pride & Allies:
– MC Pride and Allies provides resources and support for MC employees and students.
– The Trevor Project provides 24/7 crisis support services to LGBTQ+ young people. Text, chat, or call any time to reach a trained counselor.
– Friendship Place provides free housing for LGBTQ+ homeless youth in the DC area.
– The MoCo Pride Center is a non-profit organization designed to serve the LGBTQ+ community and its allies in Montgomery County, Maryland.
– Trans Maryland is an online resource for Trans Marylanders.
– SMYAL advocates for LGBTQ+ youth so they can prepare for the future.