On September 20th, Montgomery College celebrated Hispanic Heritage Month by holding a Poetry Night with MC alumnus, Raul Marin, also known as the "Wise Wolf Poet" in the Theatre Arts Building on the Rockville Campus. In addition to being a poet, Marin is currently a staff member at Montgomery College. At the event, Marin talked about overcoming problems and pursuing passion, a reading of his new poetry book, and signed copies of his new book, "Rise With Gratitude: Poems to Inspire Your Growth and Greatness."
Raul Marin's family moved from El Salvador to Maryland. As a student in theater arts, he began his journey in postsecondary education at Montgomery College in 2002. He changed his major to radio broadcasting and graduated with an Associate's degree in 2005. Although he is a talented poet now, he had to overcome challenges to get there. Today, he works as a Community Engagement Specialist at Montgomery College, continuing his journey from student to staff member.
Before the event, I interviewed Marin and asked, "What was your "aha" moment when you realized that you wanted to write?" Marin responded, "That I had never loved myself. I loved my life, expecting others to love me. I had a very aha moment with my mother and from that conversation, I learned that I never really learned to love myself and that gave me the inspiration that I needed to write."
Later, during the open mic, he emphasized the importance of having a routine and a "no excuses" mindset to go along with it. He talked about how "establishing a routine is uncomfortable," but that it helps create self-discipline and the ability to love oneself, which is a step towards achieving one's own goals. His routine consisted of journaling in the morning and nighttime to express his thoughts. Marin explained that a routine is something more than just going through the motions; instead, it requires a lot of deep-thinking.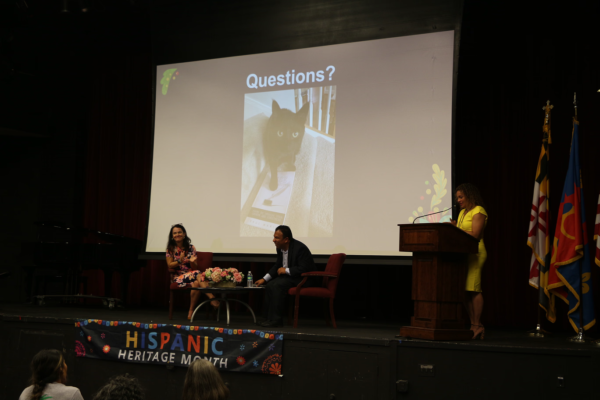 Marin shared how he disliked free writing in high school because of its rigid and timed structure. Therefore, he gave advice to people who were on the fence about writing, suggesting that they should just start journaling freely, similar to his own routine. He talked about the goal of his new 50-poem book, "Rise With Gratitude: Poems to Inspire Your Growth and Greatness," which is for readers to dive deep into his poems and think about the questions on the reflection pages. He also shared his mother's mantra that changed his life and made him feel "untouchable": "I think I can. I know I can. I will." Inspiring the audience to incorporate it into their own lives. Marin finished off the open mic with a reading of some of his poems titled "Coffee" (which was written thanks to a boost of caffeine), "Mentality" and "Potential".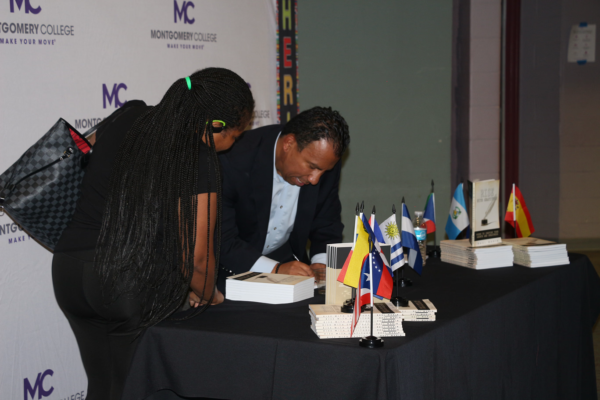 Marin concluded the event by signing copies of his book for attendees. His motivational words left an impression on the audience, especially for those who were trying to find their own way. In his poem "Mentality," he wrote, "It is too early to understand your passion or calling. The journey of self-discovery becomes necessary," reinforcing the importance of taking time for ourselves to reflect, love ourselves and follow our passions.