On September 27th from 10 AM – 1 PM, Montgomery College (MC) held its annual Transfer Fair in the Physical Educational Center Gym on the Rockville Campus, which acted as a confluence of opportunities, institutions, and aspirations.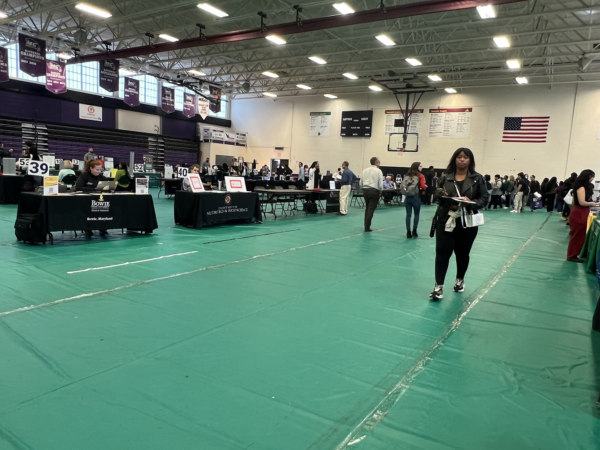 This year's event was particularly noteworthy. 54 institutions, spanning from local universities to esteemed out-of-state names like Penn State and George Mason University (GMU), gathered under one roof. Their goal? To introduce the myriad of pathways available to MC students.
The vibrant energy of the fair was palpable, reflected in the numbers provided by MC Employee Justin Edgar who works as the Articulation and Transfer Program Manager who remarked, "in Spring 2023, we had 201 students and we just counted the numbers, and for Fall 2023, we had 493 students." This marks an impressive increase of more than 100% in attendance and engagement between both semesters.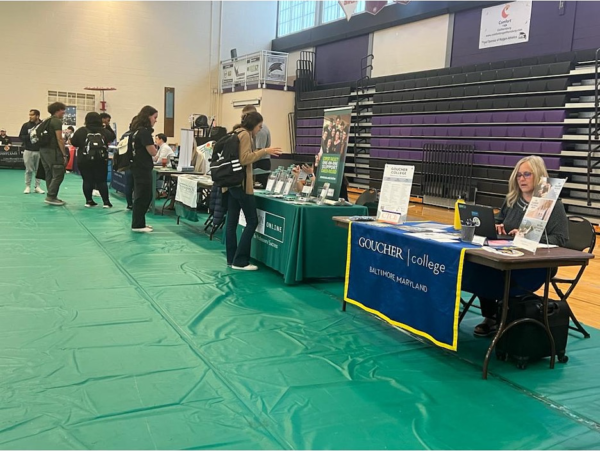 However, beyond these metrics, the pulse of the fair resided in the lived experiences of its attendees. Take Nuri Tadayon for instance. As a sophomore at MC, he traversed his fair share of academic ups and downs. Navigating the challenges of course credits, dual majors, and the transfer maze, he emphasized the need for clarity and resources. He remarked that he's had "excellent help from Mr. Naz Vera, one of the best counselors at MC" in his opinion.
However, he also mentioned that "MC could provide an easier gateway or access link, maybe online or on their website or maybe host a seminar or two with UMD officials to talk to us about the transfer process." His journey, punctuated by aspirations in fields as diverse as agricultural developmental research and entrepreneurship, underscores the multifaceted ambitions of MC's student body.
But, as any educator will affirm, student journeys aren't just shaped by individual ambition; they're nurtured by institutional support. This sentiment was echoed by MC's very own, Janet Harris and Susan Koslov. As educational specialists with the Educational Opportunity Center (EOC), their insights shed light on the broader tapestry of challenges that students often grapple with. Janet Harris told me that "many students face financial barriers that aren't just about tuition. There are direct costs, like fees and books, and indirect costs, including housing and meals." All of these costs add up and can pose a difficult financial barrier to students.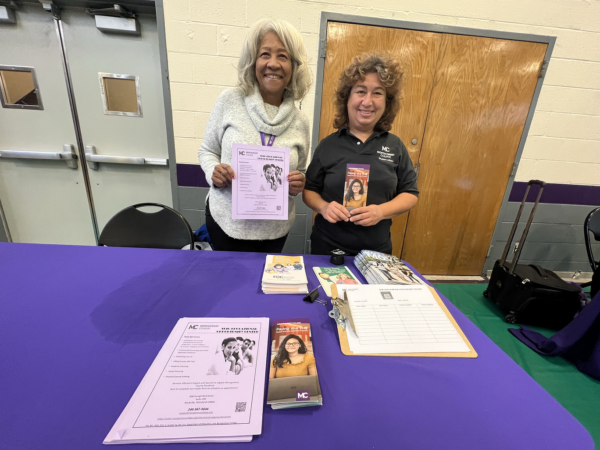 However, Susan Koslov encouraged me and other students to look at "the Educational Opportunity Center at MC as a fantastic resource, not just for financial aid, but for career guidance, interview skills, and more." She also mentioned that "students face personal challenges, such as the fear of leaving home or parental pressures, and we offer emotional and advisory support to help students become independent and confident in their decisions."
Transferring from MC to a four-year institution can seem complicated at first glance. Every college has its application page and instructions on what they are looking for from students applying to their university. For example, Liza Gallen, a spokesperson for Drexel University in Philadelphia, Pennsylvania, wants to "make the process efficient for the students and have the application be simple and straightforward." Drexel University requires all prospective students, regardless of major or interest of study, to apply for transfer using the widely-used Common Application.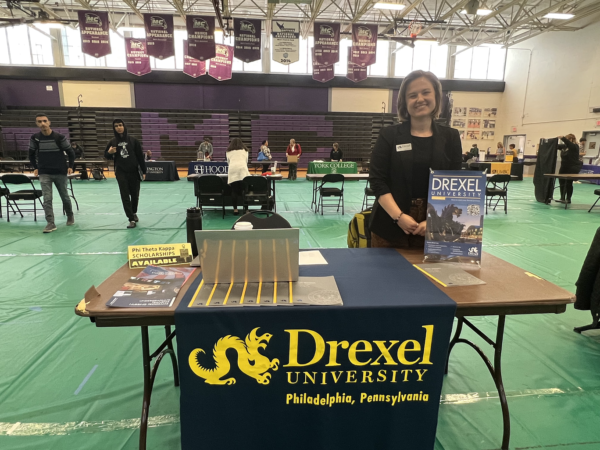 On the other hand, The University of Maryland (UMD) takes a subject-specific approach to its student applications. According to the UMD transfer website, prospective students must first apply for a specific school based on their major of study such as the Robert H. Smith School of Business for business majors or the A. James Clark School of Engineering for engineering majors. The UMD website also states that UMD uses the StandOut Admissions Network, rather than the Common Application for all transfer students such as the case with Drexel University.
Both approaches aim to evaluate students holistically based on the full merits of their application, and students should be aware that before applying to a transfer university, they should be sure to check out the transfer admissions page and requirements to ensure the best results.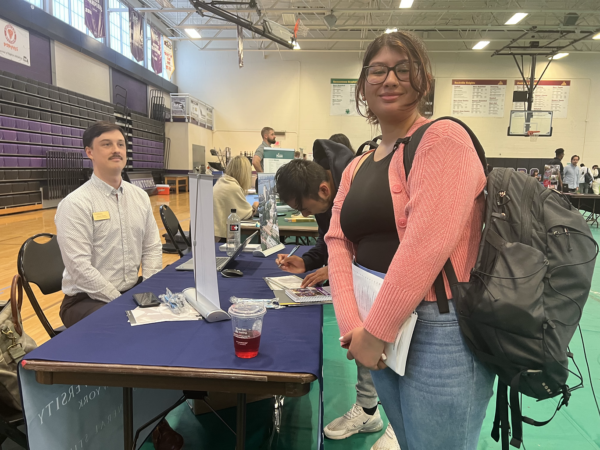 MC's response to these challenges has been multi-pronged. Beyond the financial scaffolding, there's a robust network of emotional and advisory support. The college's proactive approach embodies a holistic philosophy, focusing equally on economic well-being and emotional resilience.
The success of MC's Transfer Fair is a testament to the evolving landscape of community college education. The numbers, impressive as they are, only tell part of the story. Dive deeper, and you'll find tales of aspiration, resilience, and unwavering support. As the role of community colleges continues to evolve in the larger tapestry of education, events like these serve as powerful reminders of their undeniable significance in shaping futures.