Humans of MC: Alethea Owan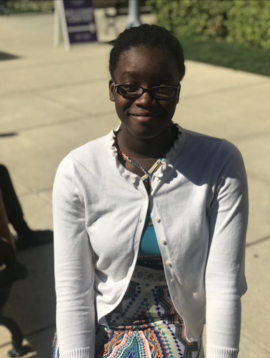 Hang on for a minute...we're trying to find some more stories you might like.
Alethea Owan is a 19-year-old student at MC who majors in Biochemistry. Alethea tells us about the struggle of being a Montgomery College student without a car to transport her from her house to school and vice versa.
"Girl, getting up early in the morning…huh, you have no idea. From my house to school is a one-hour bus ride. it could have been better if the school shuttle could pick me up from my house and bring me to school. It is even worse at the beginning of spring semester when it snows. I lose sleep, and I lose time to study. Anyways, I've gotten used to it. Everyone asks me 'how do you do it?' I mean, I made a choice. I just gotta do what I gotta do. And girl, I gotta get to school somehow. I've spent thousands of dollars on classes, and I'm not about to waste it. Best believe I'm gonna benefit from what I paid for."