Humans of MC: My Phan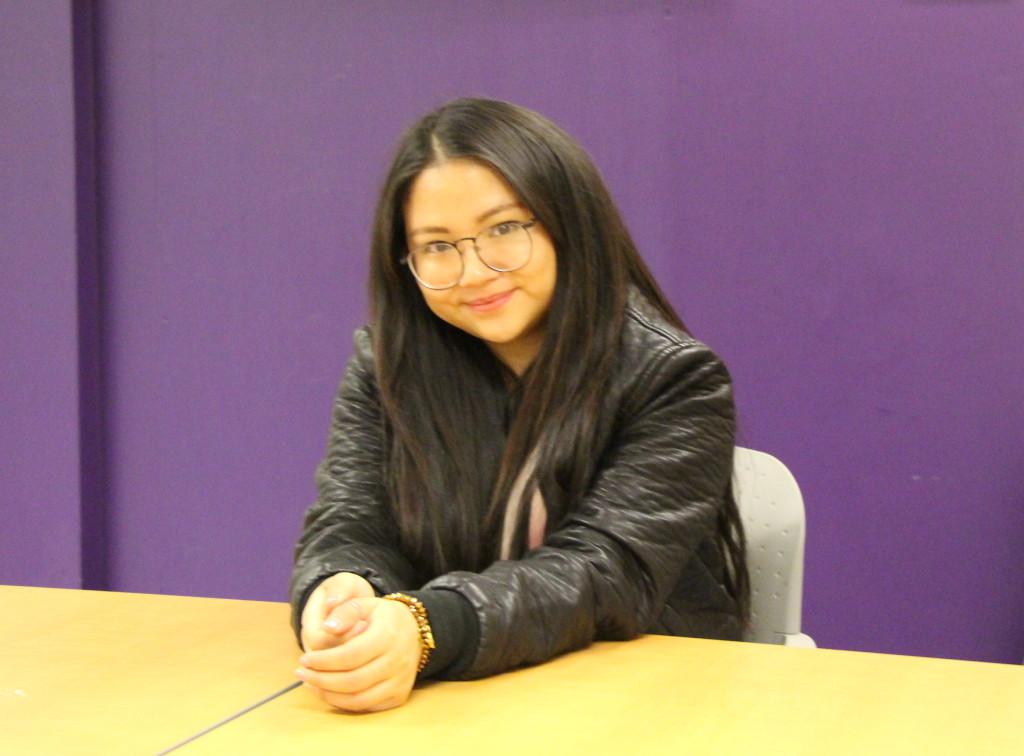 My Phan, student at MC who lived in Vietnam and the United States, tells us about her experience. photo: Kevin Milton
I was born in Texas but I went back to Vietnam after elemetary school and I stayed in Vietnam until my second year of college. That's when I returned to the states and went to MC.
The transition was scary because when I came back to Vietnam, it was a big transistion. I wasn't used to anything there. You had to be really respectful and you couldn't really be yourself.
I used to play soccer but when I came back to Vietnam, I wasn't allowed to because I was a girl.
Everything really scared me…I didn't like it. But, through the years I found  Vietnam really intersting and how different it was from America. Not all of it is bad, like Americans see it because it is a communist country.
The people actually aren't divided into social classes like in America, everyone goes to school together, everyone hangs out together.
The reason why I travled to America was for my education. In Vietnam, we mostly learned through route learning. We are taught to not have our own opinions or point of view.
I remember in highschool, during class I was asked a question: "Should couples live together before or after marriage?"
In my opinon, I said that people should live together before marriage so they wouldn't go straight into the decisoin of getting married.
With that, I got shamed in front of the whole school, and she failed me.
I think that's when I realized I couldn't study in Vietnam anymore.
However, there is more dicipline in Vietnam which they don't really have here in America. We follow certain procedures.
The entrence exam to a Vietnamese University is actually one of the hardest in Asia, so we are very competive.
We focus mainly on literature and science. Sociology, history, and pyschology aren't very popular.
My first year back, I wasn't used to everything here. I didn't have any friends, I didn't go out. I would only go to New York once a month because i would visit my best friend there.  I would mostly hang out there but when i came back to Rockville, I would go back to just going to school.
Now that I've been here for a long time, things I like to do in my free time here is hanging out with friends and getting bubble tea (especially at Kino Spoon). I love school because I love learning and reading.
In my second year, I've gotten to know alot of people, I've gotten involved in student life, and I did a lot of  activites where I made a lot of connections and friends.
I think everything is a learning experience, I don't regret anything. I love the culture shock I experience.
i see myself working for the foreign service, representing the American governemtn in Vietnam or doing something for non-government organization.