Brewing Awareness for Givology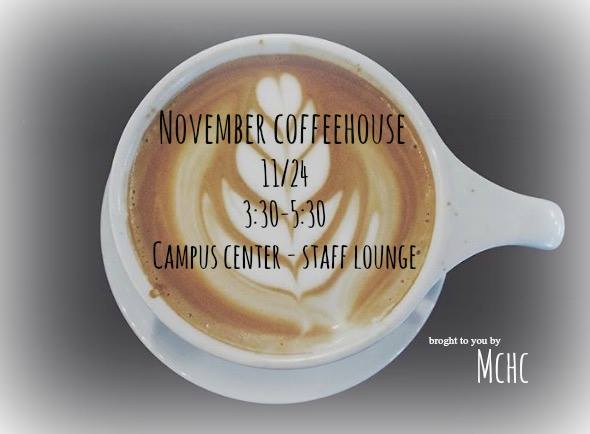 "Education is the single most sustainable resource," said Wendy Risso, president of Honors Club.
Givology is an online charity that funds education for specific projects and students. It is run by volunteers and helps fund education worldwide. The Montgomery College Honors Club had a coffeehouse on Nov. 24 to raise awareness about Givology.
The theme of the coffeehouse was board games including a chess tournament with a certificate of congratulations and candy for the winner.
The coffeehouse was welcoming and warm for newcomers and the games promoted a sense of community.
One student joked, "Cards Against Humanity turned a friend into a freak."
Humorous comments like these demonstrate the familial nature of the coffeehouse.
Students were able to play games and enjoy catering from Dunkin' Donuts with fresh hot chocolate, coffee, and donuts. Ambient music played in the background as students yelled and laughed over games like Cards Against Humanity.
The end result and the biggest goal of the coffeehouse was to raise awareness for Givology. As another student excitedly said, "#educationmatters."
The Montgomery College Honors Club hopes for the best for Givology. If you'd like to know more or donate to Givology, you can do so at: