Construction for the Week of Nov. 9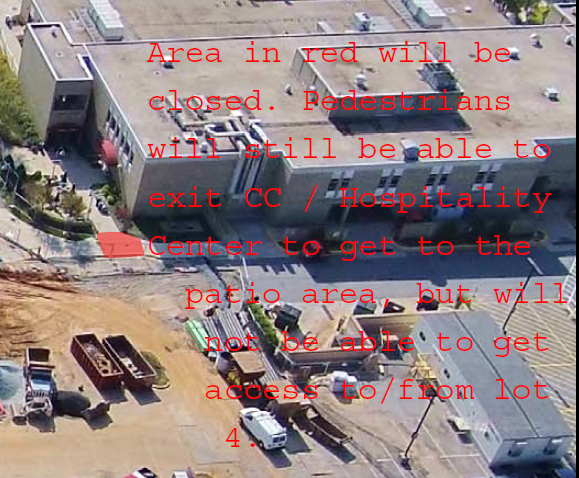 The sidewalk next to the Campus Center and Physical Education Center will close temporarily on Monday and Tuesday for the week of Nov. 9.
The sidewalk closing will facilitate part of the new water line work.
During this time, there will not be a walking route between parking lot 4 and the Campus Center and Hospitality Center doors next to the patio area.
However, the patio area will remain open. Students can access the patio through the adjacent doors.
Come back next week to find out what the new plans are for campus construction!