MDJUCO Tourney: Dundalk Sneaks By Cross-Town Rival Cardinals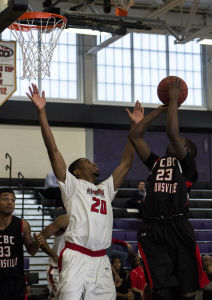 Rarely in today's MDJUCO basketball layout do two teams have such familiarity and proximity relevance between the two. The fact that tournament wins were at stake only made the match between CCBC Dundalk (3) and CCBC Catonsville (6) more intense, as Dundalk snatched the victory, 70-67.
Early in the game, Catonsville was constantly passing up good shots to get better shots. The three-point shot was proving key to the Cardinals' offense against their higher Dundalk opponent. Catonsville had very fluid team chemistry, with which the Lions couldn't keep pace.
The Dundalk Lions fell victim to their sloppy play and multiple turnovers in the first half, resulting in a five-point deficit heading into halftime.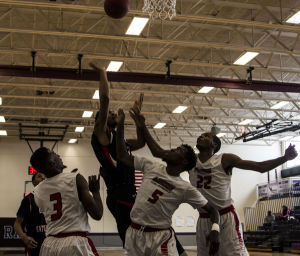 In the second half, Dundalk played more aggressively. Sophomore forward Sean Tarver was having his way with Catonsville's defense, consistently driving through the lane to get the easy basket.
Even when the interior defense of the Cardinals clogged the middle, Tarver just stepped back and hit a few threes on the opponent, leading to a team-high 22 points on the day. Although his offensive contribution was noteworthy, Tarver emphasized his team's performance on the other side of the court as their reason for advancing.
"Our emphasis was on defense. We [had to] play as hard a defense as possible to be able to get this win," said Tarver.
Catonsville's team was bereft of inside scoring chances, as freshman point guard, Khalil Carroll, was forced to kick out the ball to shooters along the perimeter. As the saying goes, 'you live and die by the three pointer,' and that was all too true for Catonsville on Friday.
In the end, a very back-and-forth match-up went Dundalk's way as they took the second-round MDJUCO match and advanced to Saturday's games.