Final Election Results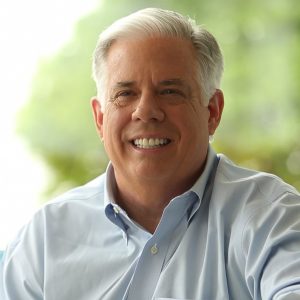 Last Tuesday, Maryland's midterm elections yielded some unexpected results. In the Gubernatorial election Larry Hogan (R), won an unexpected victory against Lt. Governor Anthony Brown (D) in a 46.82% to 51.47% upset in total votes. Though Maryland has been as a Democratic state since 2007, the next government term will be held by the Republican party.
Based on data collected from the polls, Maryland's three main counties (Montgomery, Prince George's, and Baltimore) voted for Democratic candidate, Anthony Brown. While smaller, suburban and rural areas of Maryland voted for Republican candidate Larry Hogan.
This year these smaller counties have drastically affected the voting outcomes. Since 2010, suburban areas have seen a 447.63 percent increase in voter turnout; or a rise from 55,312 Republican voters in 2010 to 302,906 in 2014 in the suburban areas. In the rural areas there was a 79.21 percent increase of Republican voter turnout from the 2010 elections.
According to finalized the ballot results, the state officials show a bi-partisan house, state senate, and members of congress. The members of the House elected in Maryland stayed dominated by Democrats. All eight incumbent congressional members were re-elected.
The members of the House of Representatives are: Andy Harris (R), C.A Dutch Rosenberger (D), John Sarbanes (D), Donna F Edwards (D), Steny Hoyer (D), John Delaney (D), Elijah Cummings (D), and Chris van Hollen (D).
The House of Delegates is divided with 30 Republican members and 37 Democrat members. Peter Franchot (D) was victorious in the race for Comptroller and Brian Frosh (D) was victorious as Attorney General.
The result of the elections showed differentiating results based on county, and district for various positions. The gubernatorial election results showed that voter turnout among more suburban counties and regions led to Governor Elect Hogan's victory.