IT'S ELECTION DAY: WHICH CANDIDATE CATCHES YOUR EYE?
As we all know, today our nation is holding it's 2014 midterm elections! Get excited people; marijuana legalization is a hot topic in this year's possible state initiatives. Should pot smoking be allowed in our state? Track it in today's elections.
On a more serious note, today is truly a big deal. Elections allow our people to choose their senators, congressmen, and new governors; and this year, the buzz is all about who will dominate the Senate. The Democratic party has held control since 2006, and everyone anticipates the outcome of this election's result.
Not a political geek? No need to fret!  Let's zoom in and take a closer look at some hot topics within each state, as the stakes across the nation are a variety and a half!
Some big issues this year include Colorado's legal rights for fertilized eggs, in Georgia former president Jimmy Carter's grandson, Jason Carter, is running for Governor, and everyone's watching Brian Sandoval, a rising star in politics, the first ever Latino to hold state office in Nevada. Other interesting state happenings include Rhode Island's Asian-American female candidate Gina Raimondo, the former football tight end Clint Didier dabbles in this year's politics, and everyone's wondering "who's going to take Michele Bachmann's place in Minnesota?"
These topics are all certainly attention grabbing, but in our home state, Lieutenant-Governor Anthony Brown is poised to become Maryland's first black governor!
Here in Maryland, an increasing city-state, the congressional districts are polarized in either the metropolitan Washington DC area or Baltimore. This year, current governor Martin O'Malley's lieutenant governor Anthony Brown, who won the Democratic primary, will face off against Republican Larry Hogan in a neck-to-neck battle for candidacy.
Anthony Brown thought it was time to climb the political ladder; and has he done so. In this year's midterm election he faces Republican, Larry Hogan, a prominent Maryland businessman who is perceived to be a popular candidate here in our blue state. This fact makes for a tight election. As we track polls, we see that Brown has a significant edge against his competitor, but still the race may not be called until the very end.
So who're you voting for? Who do you think should hold the power for our state? Let's look at some of the things these candidates bring to the table.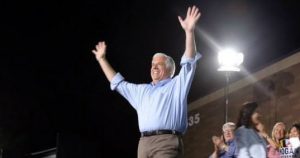 On one hand Larry Hogan, a small-town Marylander campaigns in the hopes of restoring order to the middle class, who he perceives to have felt detrimental effects of the O'Malley administration's tax increases. His goals are to roll back as many of the 40 tax increases as possible.
He also campaigns his effectiveness in his abilities to create jobs here in Maryland. And as he likes to say "Together we can change Maryland for the better!"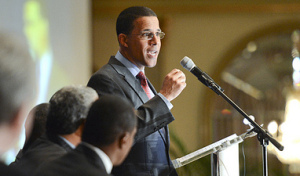 On the other hand, Anthony Brown; who is supported by former president Bill Clinton, promotes "Building a Better Maryland for More Marylanders."
He campaigns on future building, and education improvement for the youth. His goals include making college affordable for the general population. This includes his beliefs that by strengthening the school systems, creating safer neighborhoods, a cleaner environment, and more opportunities for families.
Both of these guys sound so good on paper right? Well, it's up to you and the general population to elect one of these candidates. It seems as if both have the interest of Maryland close to heart. Whether you're team Brown, or team Hogan, let's make sure your voice is heard, every vote counts. It's time to start rebuilding Maryland!