Oh the Humanity!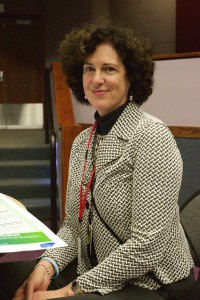 The MC Rockville campus was host to twelve of over forty events held over the college's three campuses. Students were invited to take part in the events and dive into the different fields of the Humanities.
Humanities Day Events were held from the 20th through the 24th of the month.
Among some of the events of the week was the Humanities Day Celebration held in the Theatre Arts Arena on wednesday. It served as a social with a food sampling component that left students free to roam the table displays from different organizations and courses.
The food sampling featured spanish coleslaw (carrots, cabbage, in slightly salted water), cheese pupusas, samosas, and a chutney sauce. The atmosphere was inviting and laid back.
A special treat for the students was a live cellist playing classical music. Professor Sal Dimaria who teaches Geography courses at the college was present along with Greg Malveaux the Study Abroad/International Education coordinator.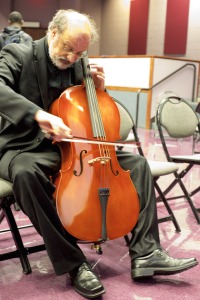 Students got the opportunity to discuss some options at sister institutions and also discover more about the foreign countries where they are located.
On Friday, there was an informal talent show and artist lounge for musicians and poets held in the Black Box Theatre in the Theatre Arts building.
Students got the opportunity to listen to peers and guests share their craft and also talk them about their goals and how they make their art.
Present at the event were several members of the Black Box Players, a student theatre troupe that explores improve and other theatrical endeavors.