Early Goals and Strong Defense Lead MC to Victory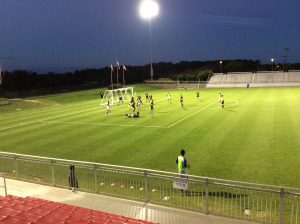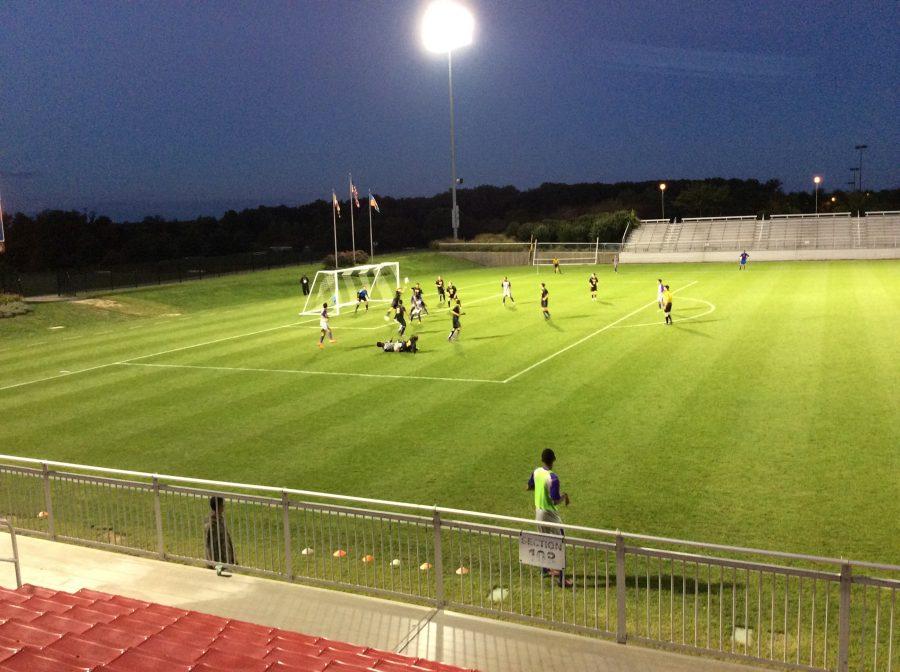 At the Germantown SoccerPlex Tuesday evening, the MC men's soccer team came out with a strong 4-1 victory over College of Southern Maryland.
The Raptor's goals were scored early and often, as four different players got into the scoring column and improves the team record to (7-2-1).
Coach Braz explained after the game that he gets his players motivated to go out and play hard every game because he "realizes the importance of defending the team's title status" and to not get too off target from their ultimate goal.
The first half seemed to prove Coach Braz's mindset as the Raptors scored three times, while completely shutting down what few opportunities the opponent had at scoring.
The Raptors played with an energy and game-plan style of play that only a veteran and championship winning team possess.
The second half of play started out a bit shaky for the Raptors as the Hawks scored an early goal to cut the deficit to two, but thereafter, a sense of urgency came to the Raptors, as they played more to the style of the first half and scored one more goal, via a penalty kick, to seal the victory.
After the game, Coach Braz explained that his philosophy for the second half was "to play with the same energy and prowess as the first half and to not let up".